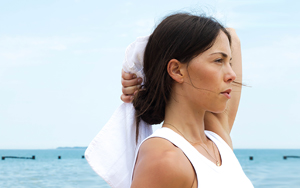 Want to see your name up in lights?! (Er, digitally, on this website?) Whether you've got an amazing new workout, a list of your favorite happy hour spots in South Loop, a drool-worthy recipe, or your own personal story about health/wellness, we'd love to hear it.
Check out our editorial guidelines, below, then send your draft via Word or Google doc over to ncasper(at)ffc(dot)com and someone will get in touch with you as soon as possible.
What to Include:
Length: 600 – 1200 words (600-word minimum)
Bio: please share a 3-4 sentence bio about you and any related information, such as social handles, you'd like to share with the audience
Headshot: please send a high-resolution photo of yourself for author line
Tone:
First-Person: we value our community and want to hear your voice in what you're sharing with us.
Informative: as an industry leader in fitness and wellness, we strive to educate our community with topics and content that is educational in nature, not overly promotional.
Inspirational: we realize the road to maintaining a life well-lived can be hard and want to foster a motivational sense of support with our content.
Disclaimer:
We work hard to maintain the integrity of your writing, but reserve the right to exercise our editorial discretion. Additionally, by submitting your work, you are agreeing to let Fitness Formula Clubs and Formula occasionally share your content with other partners and platforms (still maintaining the FFC brand and original source of content). If you do not wish to grant this permission, please let Natalie Casper know by email via the aforementioned address.
Content Pillars
Fitness: workouts, fitness tips, trends, etc.
Nutrition: recipes, educational information (please note: our staff of credentialed registered dietitians will review nutritional content. Additionally, we are not able to publish information about certain supplements, brands, etc.).
Wellness: de-stressing tips, stretches for the workplace, mindfulness how-tos, etc.
Community: restaurant round-ups, local entertainment & recreation, happy hours, etc.
Have questions or looking for some feedback on a topic or idea? Email ncasper(at)ffc(dot)com.