A classically trained musician since age four, FFC member Kelly Richards can't recall life without rhythm and melody. Throughout college and corporate life, music remained a focus as she kept close watch over the evolving scenes of favorite genres – and eventually found her way to digital music. Now, she spends her days in a corporate position, but the rest of her waking hours as DJ and producer, Hummingbird. Based in Chicago, she's opened for tons of well-known artists and played numerous clubs and music festivals – locally and all over the world. Here, she'll discuss how you can get better results with workout music and then share her favorite songs to help you kick start your workout.
The Why
Music possesses undeniable power. It can impact our emotional state, lead us to lose our inhibitions, give us goosebumps, put us at ease, create tension – even make us smarter. It can also help us work out longer, harder and more effectively.
Music has the remarkable ability to improve focus. One obvious way it does this is by minimizing distractions, but there are additional factors in play. The repeated sound patterns in virtually every style of music trigger certain parts of the brain's frontal lobe – the part responsible for abstract thought, planning and analysis. If you've ever put on headphones because you needed to buckle down and knock out a tough project asap, this is what helped you sprint to the finish line.
Related: speaking of better results – are you trying to burn fat? Forget the cardio – pick up heavier weights!
When focused, you're inevitably working at the highest end of your performance spectrum. Research shows this also benefits our workouts by improving our ability to analyze form and technique and make subtle yet very effective tweaks that really hone in on specific muscles.
Certain styles of music are better at this than others. Music with just a few repeated vocal samples or without lyrics altogether seems to be the most effective at increasing focus. This is likely due to how our brains are hardwired for language interpretation. When we hear words that become sentences and ultimately tell a story, we can't help but get absorbed by it.
Sometimes this happens subconsciously, but more often than not it registers front and center, pulling us away from whatever we were previously focused on. No matter how good you think you are at multitasking, our brains are only capable of thinking one thought at a time. So if you're at the gym and your thoughts aren't on your workout, you're not getting the most from your efforts.
Related: try FFC for free! Click here to get started.
The How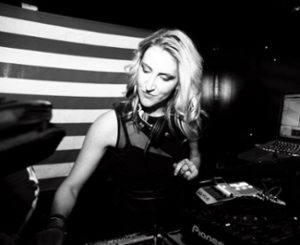 While classical and ambient music genres are logical options for work and study, when it comes to workout music, it's house, techno and electronica that steal the show (and I promise I'm not just saying that because I'm a DJ!)
To get better results with workout music, you can check out a few mixes from me (Hummingbird) and my frequent musical partner in crime RJ Pickens to keep you energized and focused at the gym – and beyond.
Post written by FFC contributor Kelly Richards.
About Kelly, AKA DJ Hummingbird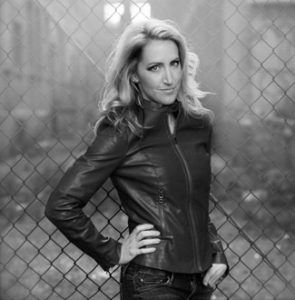 Follow along and stay updated on new music by following her on social:
Facebook | SoundCloud | Instagram | Twitter
If you like what you hear, and are interested in seeing Hummingbird and RJ live, keep an eye on Hummingbird's Facebook page for password details to allow you free or reduced price entry to upcoming shows!