Grab your candy, popcorn and blankets, folks, because it's officially spooky movie season!
If your family or friend group is anything like mine, you might find yourself watching a certain Halloween movie more than once this October (cough: Hocus Pocus). Keep things interesting this year by challenging yourself or your friends to follow along with one of these spooky workouts during your next movie night.
Tune in to these family-friendly flicks and get ready to work up a sweat!
Hocus Pocus (1993)
This cult classic Halloween flick follows the story of the Sanderson Sisters, a trio of witches, who are resurrected by a Salem teen on Halloween night. Currently streaming on Disney+.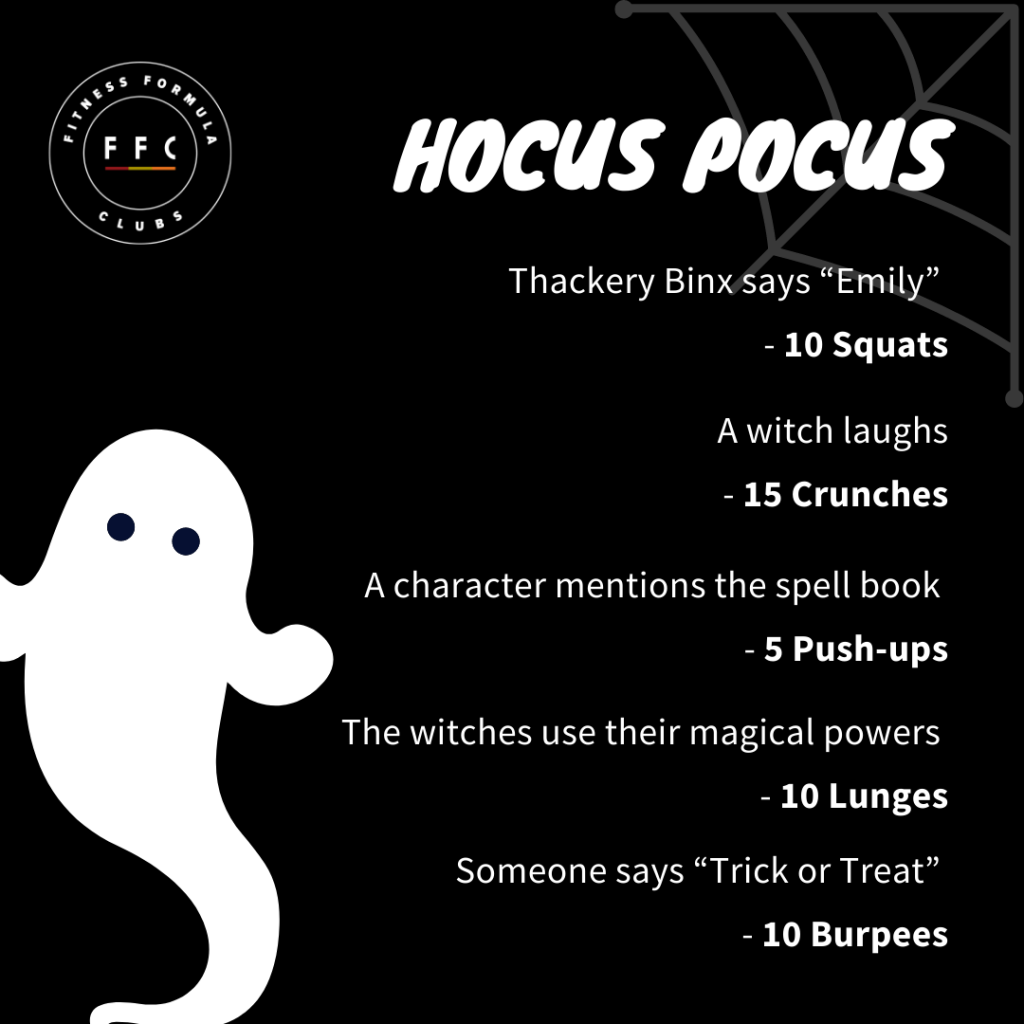 Thackery Binx says "Emily": 10 Squats
A witch laughs: 15 Crunches
A character mentions the spell book: 5 Push-ups
The witches use their magical powers: 10 Lunges
Someone says "Trick or Treat": 10 Burpees

The Nightmare Before Christmas (1993)
Halloweentown's Pumpkin King, Jack Skellington, trades the spooky and scary haunts of Halloween for the warm traditions of Christmas in Tim Burton's 1993 stop-motion animated film. Currently streaming on Disney+.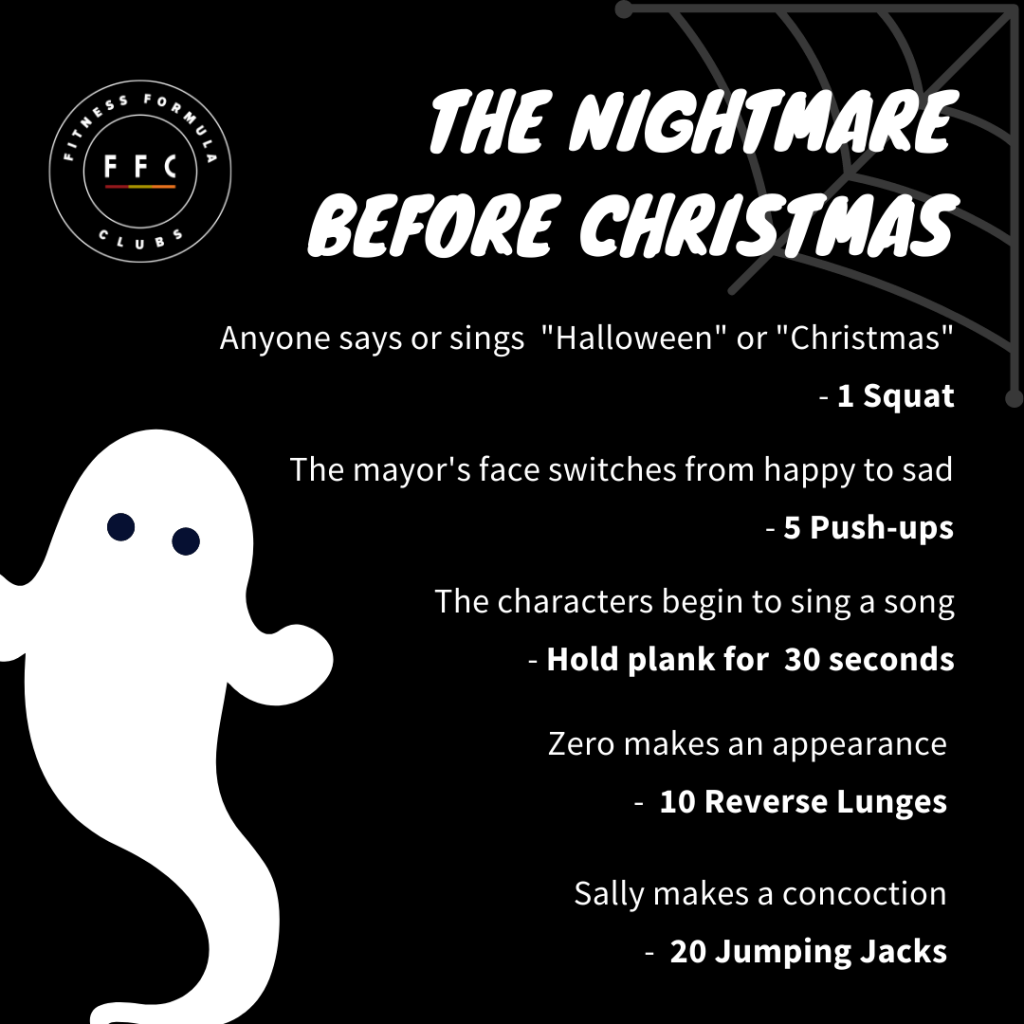 Anyone says or sings the words "Halloween" or "Christmas": 1 Squat
The mayor's face switches from happy to sad: 5 Push-ups
The characters begin to sing a song: Hold plank for 30 seconds
Zero makes an appearance: 10 Reverse Lunges
Sally makes a concoction: 20 Jumping Jacks
The Addams Family (2019)
The latest iteration of The Addams Family franchise stars the voices of Oscar Isaac, Charlize Theron, Chloë Grace Moretz, Finn Wolfhard, Nick Kroll, Snoop Dogg, Bette Midler, and Allison Janney. The animated film is currently streaming on Hulu.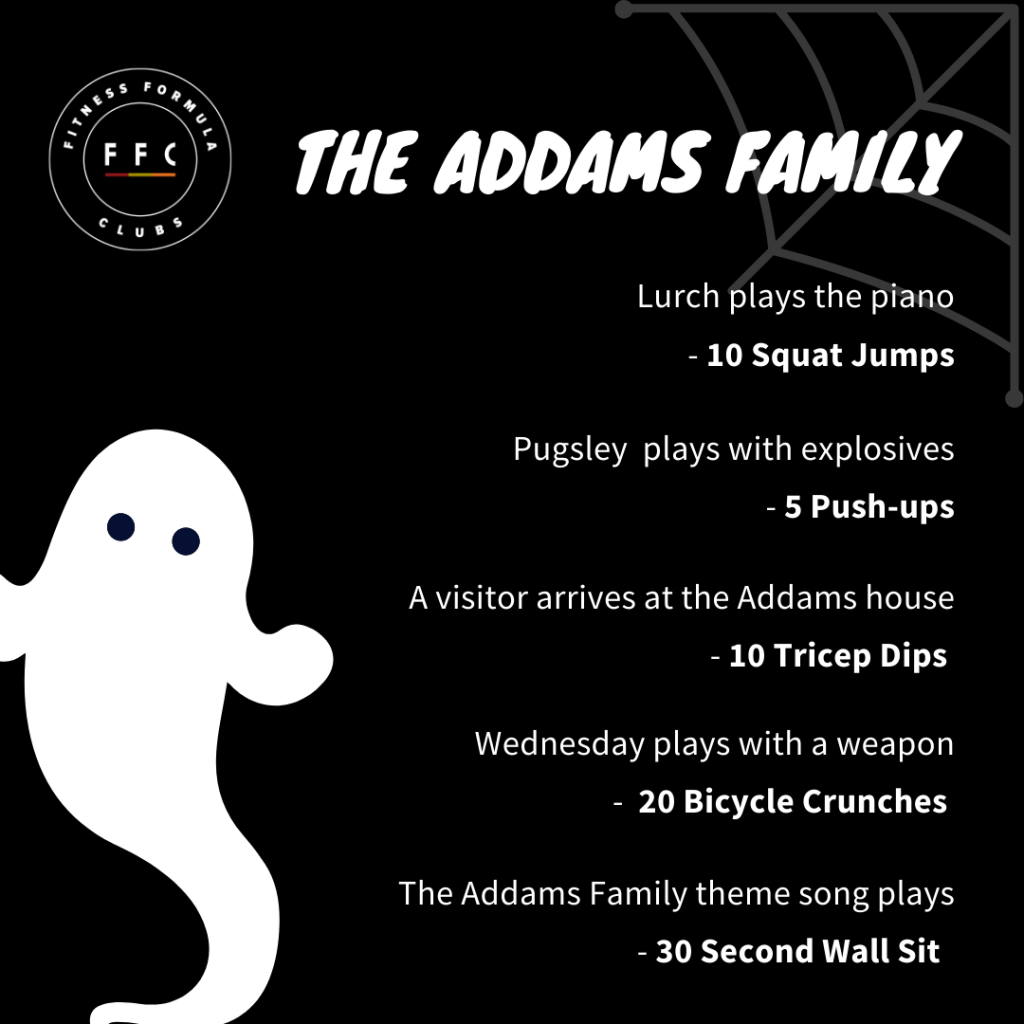 Lurch plays the piano: 10 Jump Squats
Pugsley plays with explosives: 5 Push-ups
A visitor arrives at the Addams house: 10 Tricep Dips
Wednesday plays with a weapon: 20 Bicycle Crunches
The Addams Family theme song plays: 30 Second Wall Sit

Post written by FFC Contributor Natalie Casper.