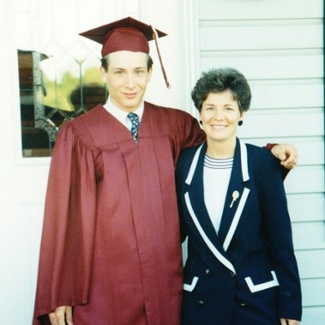 In May of 2009 I had received word from my parents that my mom had gone in for a check-up due to recurring headaches, and that the MRI showed a couple of lesions on her brain. After a hard, five-month long fight (during which she maintained her gracefulness, humor and wit through the entire time), my mom passed away from two aggressive brain tumors. I was able to really learn a lot from her during this time, especially when she would say exactly what was on her mind. As she said, "At this point, what's the worst that can happen?" My mom was a funny woman. Following this, I began looking for something that could change my life that I could also dedicate to my mom. Fast forward to 2012 when I attended the London Olympics and watched a sport called "Modern Pentathlon." This sport involves five disciplines: swimming, fencing, horse-jumping, shooting, and running. I made a decision then and there that I would pursue this in dedication to my mom, and see how far I could go to becoming an Olympic athlete.
I had played and coached four sports in high school and college, but none of those sports were represented in the Modern Pentathlon. So I had to learn.
I started to fence at a couple of local clubs, and found that I was pretty good at the sport! I started running regularly and entered in a few 5, 8 and 10K races as a continued source of challenge. I began learning to ride horses at my cousin's farm when I could leave the city. I also signed up for a membership with FFC and started swimming at the FFC West Loop pool. In the beginning I worked with one of their personal trainers for instruction on how to swim.
Related: check out our facilities – try FFC for free by clicking here!
I began with a 9-10 hour/week training schedule and after three months, I started building up to a 20 hour/week schedule. My performance was improving quite a bit, so I contacted the Team USA Pentathlon coach for some guidance.
Following a meeting with the coach, I was able to sign up for an Olympic development camp in Colorado Springs. The camp went well, and I received an invitation to train at the official Olympic Training Center on a continual basis if I wanted to move out there. However, I also have a music instruction business (one of the major locations being in Chicago), so that move was going to be a difficult one. In the end, I decided to stay and train in Chicago, but travel to Colorado 6-12 times/year to train at the OTC.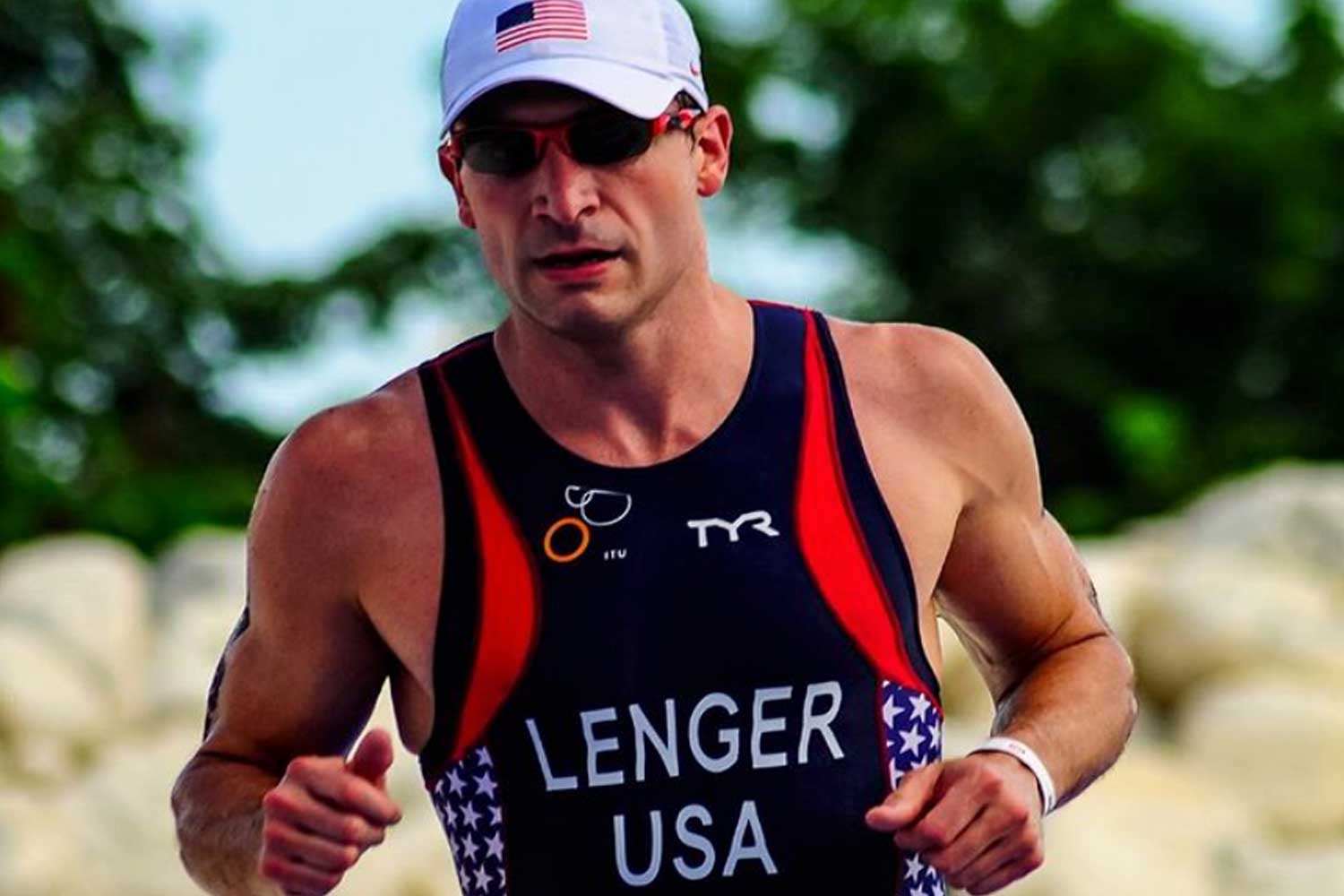 Going for the Gold
In October of 2014, I was asked to represent Team USA at my first international event in Guatemala. I would be competing in the Biathlon/Triathlon World Championships (run/swim/run and shoot/swim/run). I arrived in Guatemala, and had my first meeting as an international athlete exactly five years after my mom's passing. The competition went well, and I made a number of friends from all over the world.
I represented Team USA once again in June 2015 for the Modern Pentathlon in the Dominican Republic (a tournament involving North and Central American athletes).
I also competed for Team USA at the Biathlon/Triathlon World Championships in the country of Georgia. It was an unforgettable trip, again resulting in many new experiences and friendships. I also received word that my fencing training would be sponsored by a club in New York, so I would have the opportunity to train with some of the best fencers in the country.
Around this time I entered into a number of triathlons, with the Chicago Triathlon being my first race. I was a bit wary because of my new status to cycling, but found it to be a lot of fun, and I placed decently well, (which I think had to do partly with the bit of BMX racing I did when I was younger!).
Related: new to the triathlon world? Here's how to improve your transition time!
I had done another race on a borrowed bike soon after, which went pretty well, and decided to try out the USA Draft-Legal Qualifier in Florida in November. The race was a warm one—and they told me there were alligators and other fun animals where we were swimming—but I managed to qualify and represent Team USA in triathlon at the ITU World Championships in 2016!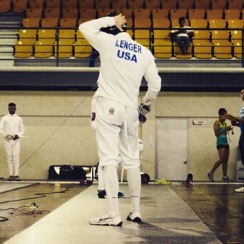 What the Future Holds
For the next couple of months, I will be changing my emphasis back to the pentathlon for my Team USA qualifiers. That means different pool workouts at FFC, as well as different running workouts, with more emphasis placed on speed as opposed to endurance.
The Olympics in Rio look like a slim possibility, as there is still a decent amount of improvement I need to make, but Tokyo is in 2020, and I will be continuing to train towards this goal! I am also looking forward to adding more triathlon-oriented training into my workouts, and Chris Navin, head of the Tri-Monster program at FFC has been a wealth of knowledge in assisting me to develop in this sport.
With winter approaching in Chicago, I will be gearing more of my runs to the treadmill and a majority of my bike rides to the spin bikes. When I'm not there I'll likely have the scent of chlorine sticking to me from many, many laps in the pool (thanks FFC for the facilities!).
For more information and updates, be sure to follow my training journey on Instagram, check out my Team USA bio, connect with me in the music instruction space, and visit my website for tips on how to stay active post-college. 
Post written by FFC West Loop member James L.