For more than 10 years, the idea of trekking in Europe had been on my mind – it only needed a focus to actually come to life. I soon found it: a 100-mile trek around the largest massif in Europe called the Tour du Mont Blanc.
I have been an avid backpacker most of my life, hiking in the Rockies, the Southwest, the Southeast, and especially in the Great Smoky Mountains National Park. I looked for every possible opportunity to be on a trail, even volunteering for a few years to lead high school kids from a church camp on week-long backpacking trips.
Throughout my life, time for such adventures was mostly hard to come by. For example, if I played golf, I could play every week – however, as my thing was backpacking, I needed more than 3 or 4 hours a week. During a good year, I might be able to slip away for an entire 7-day stretch. But as I assumed more and more responsibility, time became more and more precious, and increasingly hard to find.
Though fitting hiking into my schedule was difficult, I committed myself to always being ready and fit for trekking. Wherever my work took me, I joined a gym. And if I wasn't in the gym, I was pacing the streets – often walking 4 or 5 miles before sunrise. When I retired in 2010, I made it a point to hike more often – so far I've completed The Apostle Islands, Sleeping Bear National Seashore, Big Bend National Park, Yellowstone, the Ice Age Trail in Wisconsin, the River to River Trail in Shawnee National Forest, the Appalachian Trail in Virginia, Tennessee, North Carolina, and Georgia — and especially the Smokies, where I would go again and again.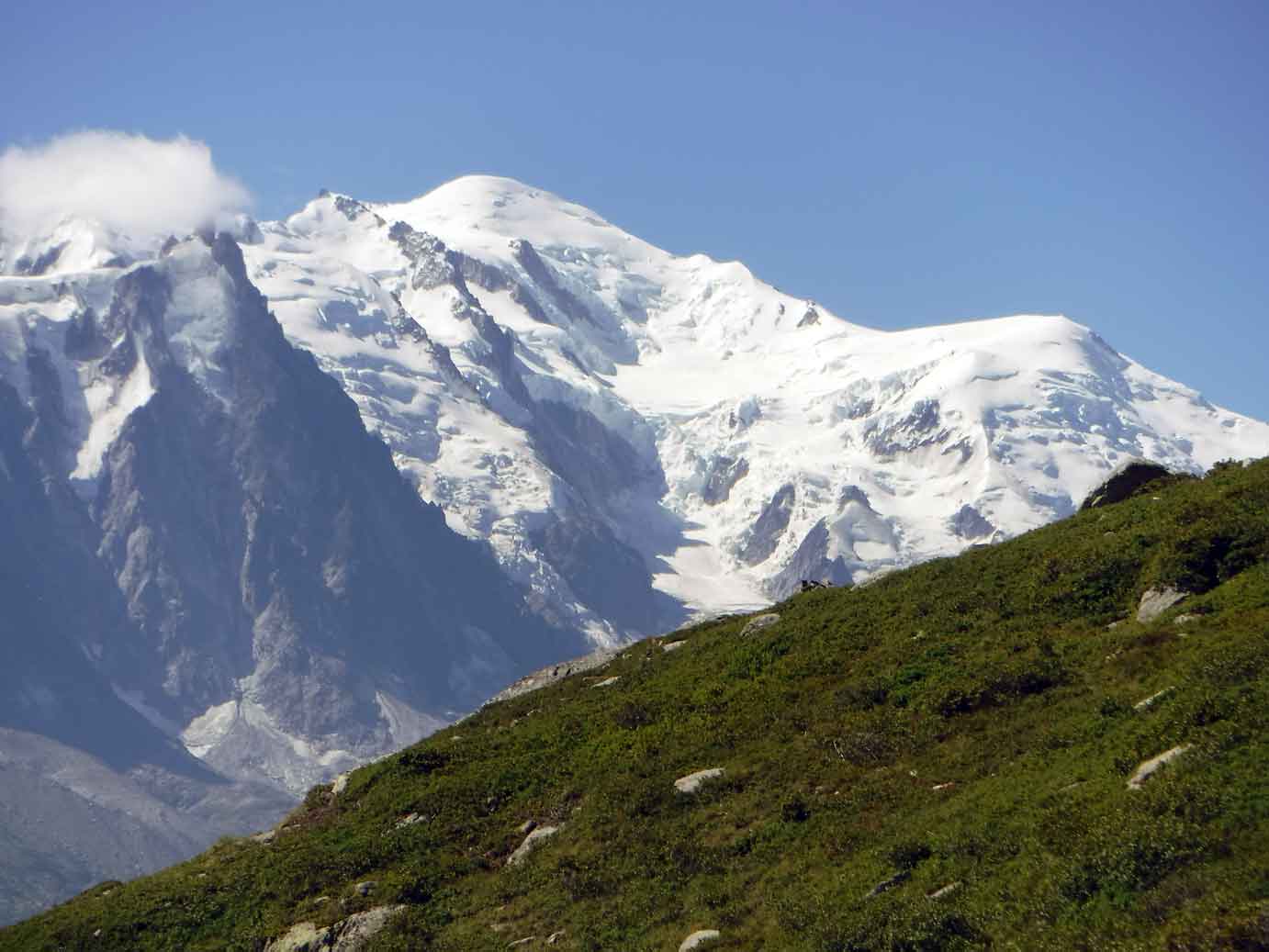 Making the Commitment
It was shortly after I retired that I connected with REI Adventure Tours and decided that I would trek the Tour du Mont Blanc – it became number one on my bucket list. I was accustomed to planning my own treks. The planning and mapping was as much a part of the adventure as the trip itself.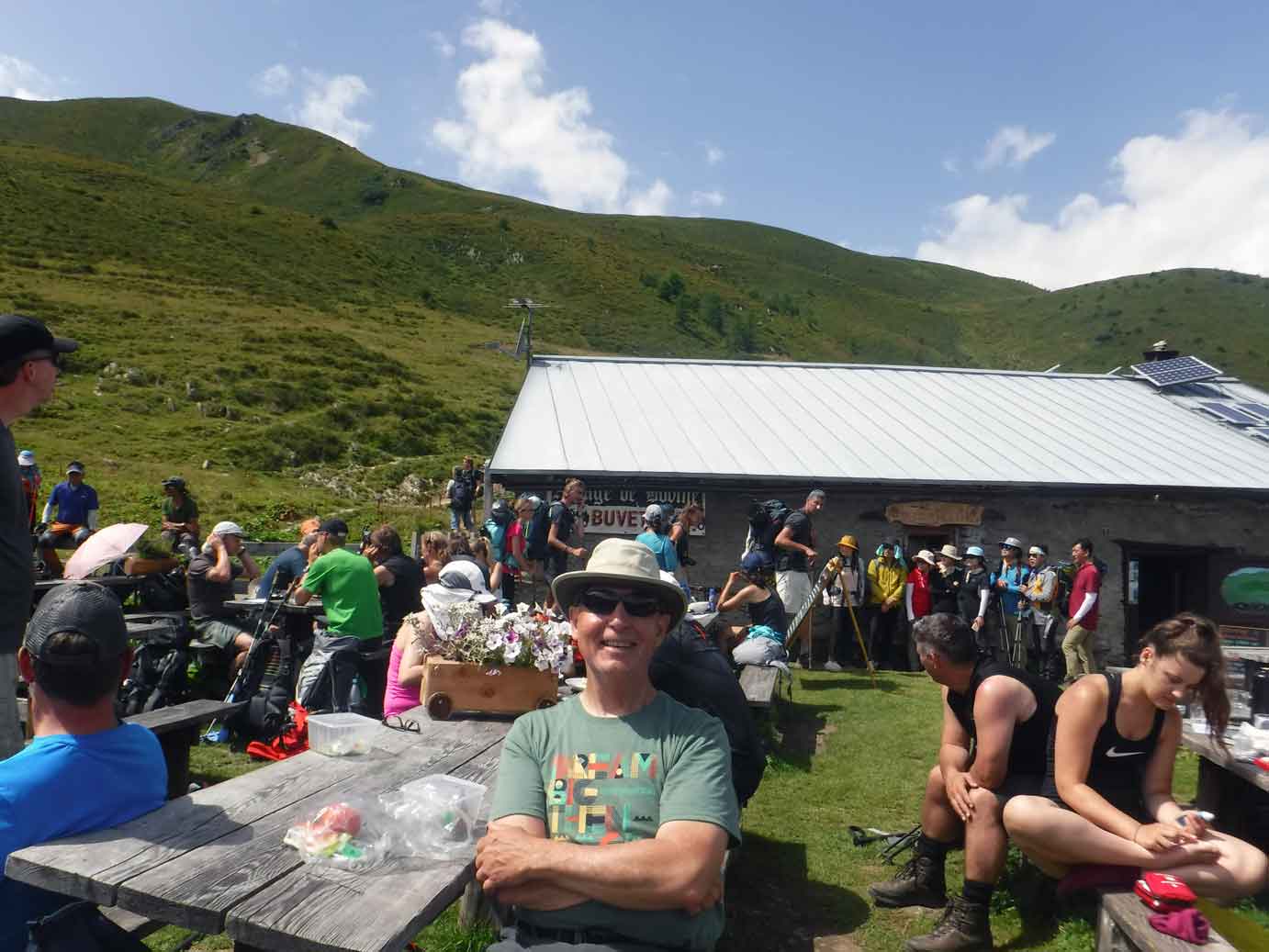 However, I found it very convenient, when I was exploring new grounds, to let REI do the planning for me.
My first adventure with REI was a week-long winter snowshoe trek through the woods in Vermont. I never dreamed how exhausting it might be to trek in the snow! After that, I let REI plan a trip to Yellowstone. I was so pleased with the service I decided I would trek Mont Blanc using their service.
I must admit, it was the Cadillac version of trekking. I only carried a day pack, slept in a bed and had a hot meal and shower every night. Still, the Tour du Mont Blanc was challenging.
Related: read how member Nisha ran the Marathon des Sables, billed one of the toughest in the world, took a break from fitness and found her groove again with FFC.
Hiking the Tour du Mont Blanc
The trek began in Geneva, Switzerland. It was there that I discovered that I was a part of an unusually small group of three and a guide, who met us at the airport, making a fourth. We also had a porter who provisioned us and moved our luggage from inn to inn at the trail's end each day.
Over the course of 13 days, we crossed the border from France into Italy, into Switzerland, and back into France, trekking from Chamonix (the home of the first winter Olympics) to Courmayeur in Italy, to iconic ski villages, to the tiny Swiss mountain village of La Fouly, and many places in between. We trekked about 97 miles, mostly above the tree line, often gaining 3,000 to 4,000 feet in elevation on the trail each day, many times before noon! The scenery was idyllic and truly pastoral – we walked amid ubiquitous herds of grazing cows, goats, and sheep with their iconic bells, often heard over great distances.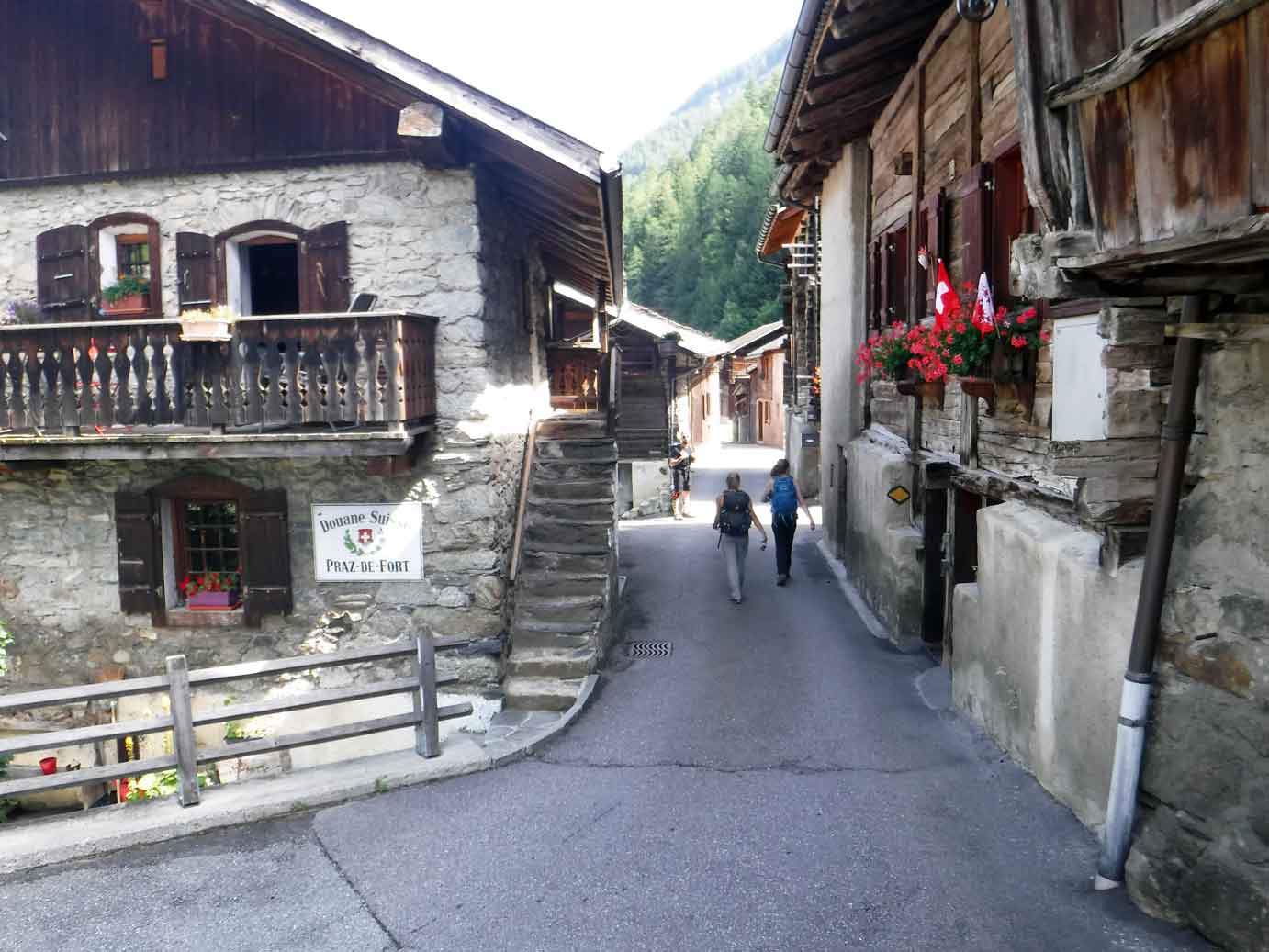 We were welcomed by dairy farmers in France who proudly displayed their caves of aging cheese. We trekked on sacred ground where the French Resistance had fought valiantly during WW2. We crossed the border into Italy and found shade in the ruins of Italian battle bulwarks where we caught our breath.
We were greeted with bonjour and buona giornata by salvos of international trekkers and locals alike. We trekked old Roman-built roads and visited an ancient church isolated in the mountains, gilded in gold. We trekked through the narrow streets of picturesque Swiss villages, sometimes beginning or ending our days on gondolas, which rose high above the crisscrossing ski slopes of the area.
Toward the end of our trip, we found ourselves serendipitously caught up in the local celebration of Swiss National Day (to commemorate the founding of the Swiss Confederacy), amongst a marching band, a parade of flag-waving children, and fireworks. Needless to say, I came home with much more than a t-shirt bragging I'd trekked Mont Blanc – I returned with memories that will never be erased.
Training for the Trek at FFC
I joined FFC more than two years ago and am forever grateful for their warm welcome into the club. In comparison to Midtown, FFC Oak Park was the Cadillac version which I needed for the Cadillac trek on which I had my sights set. And once I had committed, last January, to the Tour du Mont Blanc, I was even more serious about being fit for the trek. Through the winter I especially focused on a well-rounded fitness program that included cardio, strength, flexibility and balance.
My next big adventure will be to trek southeastern Idaho, near Yellowstone. Until then, I'll be in the club keeping my tone and my mountain legs in shape!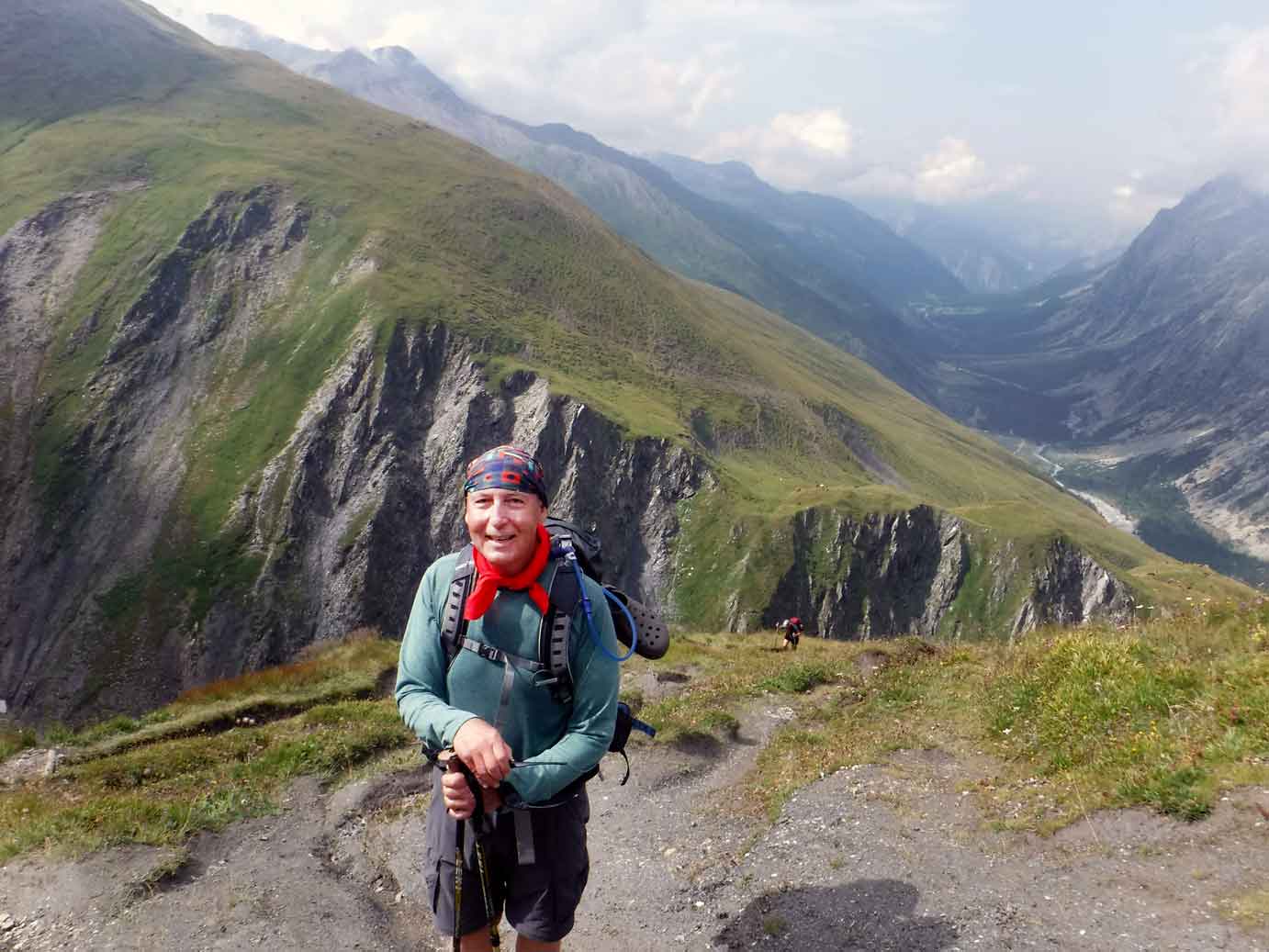 Post written by FFC Oak Park member Michael Winters.