It's no secret that 2020 has been a tough year for our local businesses here in Chicago. To spread some cheer this holiday season, we reached out to a few of our fellow small business owners and neighborhood partners to find great gift ideas to share with our members.
As you make your holiday shopping list this year, consider shopping small and supporting these wonderful businesses owned and operated by fellow Chicagoans.

1. Elmhurst Brewing Co.
Elmhurst Brewing Co., located at 171 N. Addison in Elmhurst, has the perfect gift ideas for the beer lover in your life, including:
Growler Club membership
Mug Club Membership
Beer-inspired scented candles in a 10oz logo Belgian glass
Holiday logo ornament for your tree
Logo flannels for cold weather
3 new logo hat styles
"Santa's Liquid Helper:" our Oak Aged Bock style lager, aged 12 months and sold in 750ml bottles with waxed bottles cap tops
Head to their website today to purchase your gift and support local!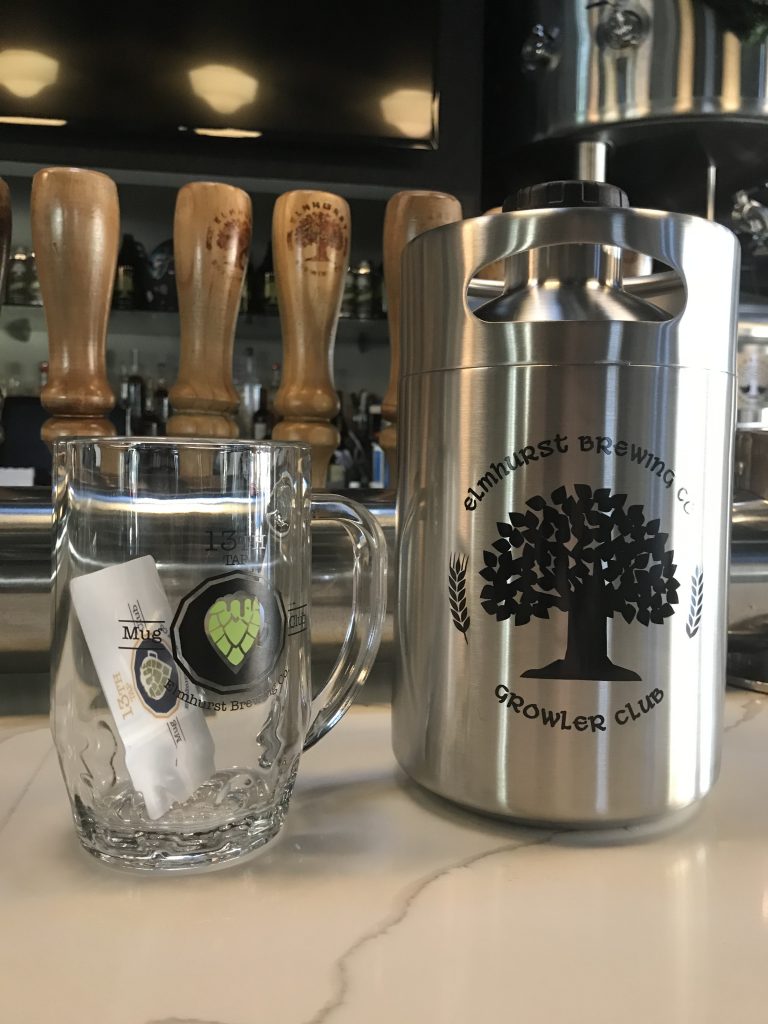 2. The Harp & Fiddle
The Harp & Fiddle, located at 110 Main Street in Park Ridge, is a modern Irish pub offering everything from family dinners, dinner for two, take out alcohol and even groceries and essentials for pick-up and delivery!
As a special deal for FFC members, when you order takeout from The Harp & Fiddle in December using the Orange TOAST button on their website and code FFC2020 , you will receive an additional 10% off your order! Treat yourself or your family to a delicious meal from The Harp & Fiddle to help celebrate this holiday season.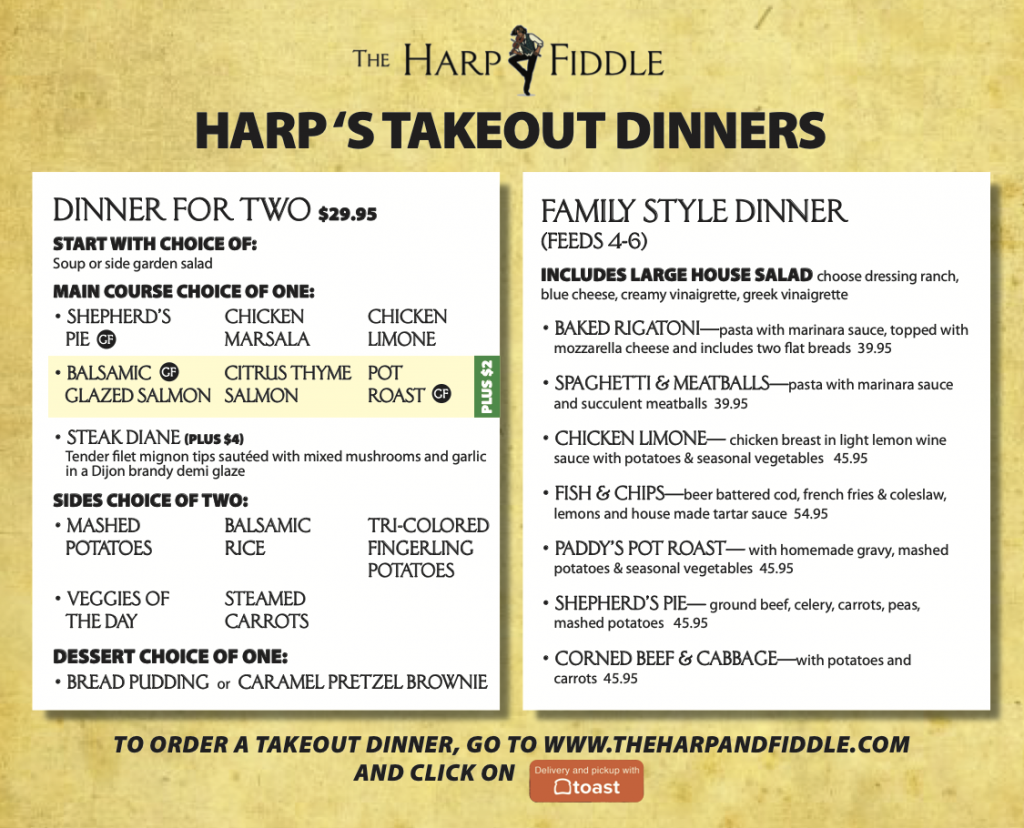 3. Pumpkin Moon
Pumpkin Moon, located at 1028 North Blvd in Oak Park, is celebrating its 25th year in business and is your headquarters for fun stocking stuffers and special gifts alike!
From Silly Putty to Lite Brite, Sock Monkeys, 8-balls, Lava Lites, Spirograph and more, they have all the fun stuff to make your holiday extra special. Pumpkin Moon offers curbside delivery and will try to help with any special needs you have.
They do not have a shopping website, so they have made up some ready-to- go kids assortments in different price ranges: $5, $10, $15, $20. Gift Certificates are also available. One size fits all!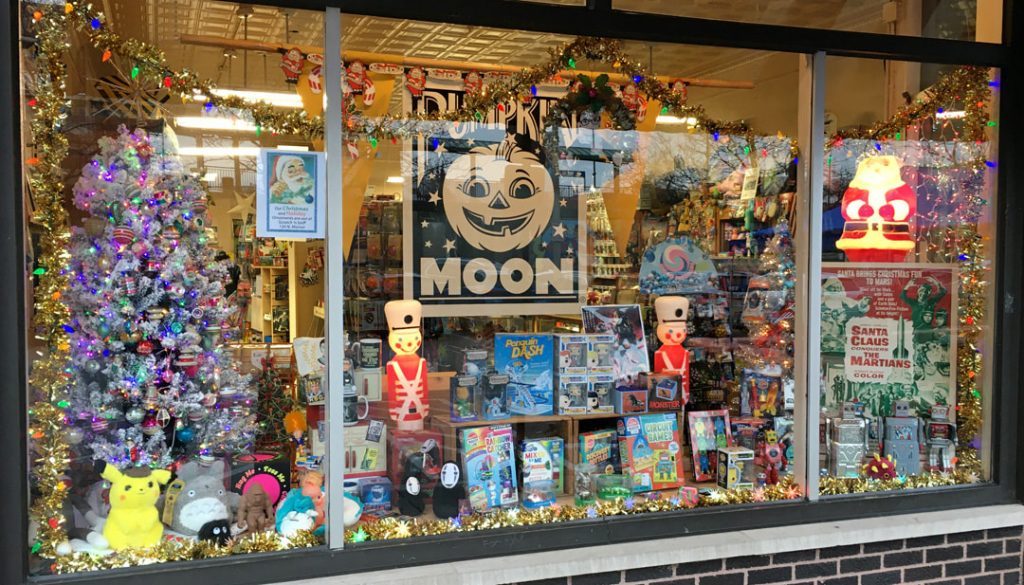 4. Scratch 'n Sniff
Scratch 'n Sniff, located at 120 N. Marion St. in Oak Park, has you covered for gifts for your family, your home and your pet! With new items arriving weekly, Scratch 'n Sniff carries Pendleton brand items, baskets of toys and winter weather gear for your pets, and fun gift items for the home, including puzzles and their specialty, glass Christmas ornaments in dozens of styles.
Gift Certificates are available as well as curbside pickup.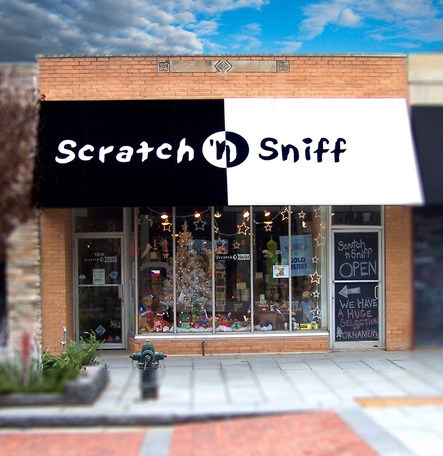 5. Frame Chicago
Frame Chicago, located at 1701 N. Clybourn Ave, is a small, female and minority owned custom framing and engraving shop in Lincoln Park.
Create a one-of-a-kind gift with Frame Chicago this season by taking $40 off any custom framing order as a FFC member. This will be valid throughout the holiday season with an expiry date of December 31, 2020.
To see examples of their work, head to @framechicago on Instagram.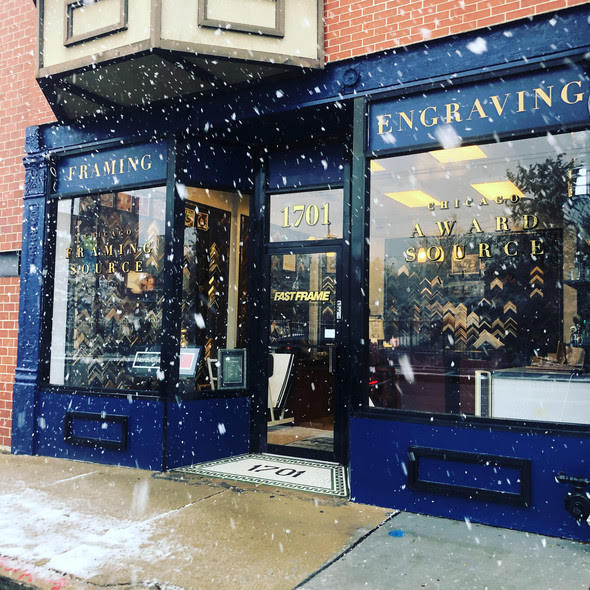 6. Jaclyn Beattie Personal Styling
Start 2021 in style by enlisting the services of Jaclyn Beattie Personal Styling. Jaclyn is a professional wardrobe stylist specializing in cleaning out closets (organizing, donating, making a list of what's missing, etc), personal shopping (from any store, both in person and online) and she designs custom clothing (taking measurements, picking out fabrics, creating garments that are truly your own).
Over quarantine, Jaclyn also started designing and hand-making jewelry using high quality materials- brass, silver, matte gold and 14k gold filled components. She creates her jewelry locally in East Lakeview and can help with any custom jewelry orders as well.
For more information, visit Jaclyn's website or shoot her an email at jaclyn@jaclynbeattie.com.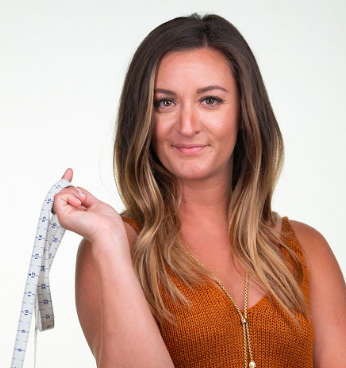 7. Kie & Kate Couture
Kie & Kate Couture is a family run, female owned business in Elmhurst located at 559 S. Spring Road. This holiday season, shop their deal of the day, which features their most popular items each day where clients can take advantage of the daily deals to help finish off their holiday shopping!
Use Promo Code LOCALLOVE to receive 20% off Kie & Kate's Deal of the Day.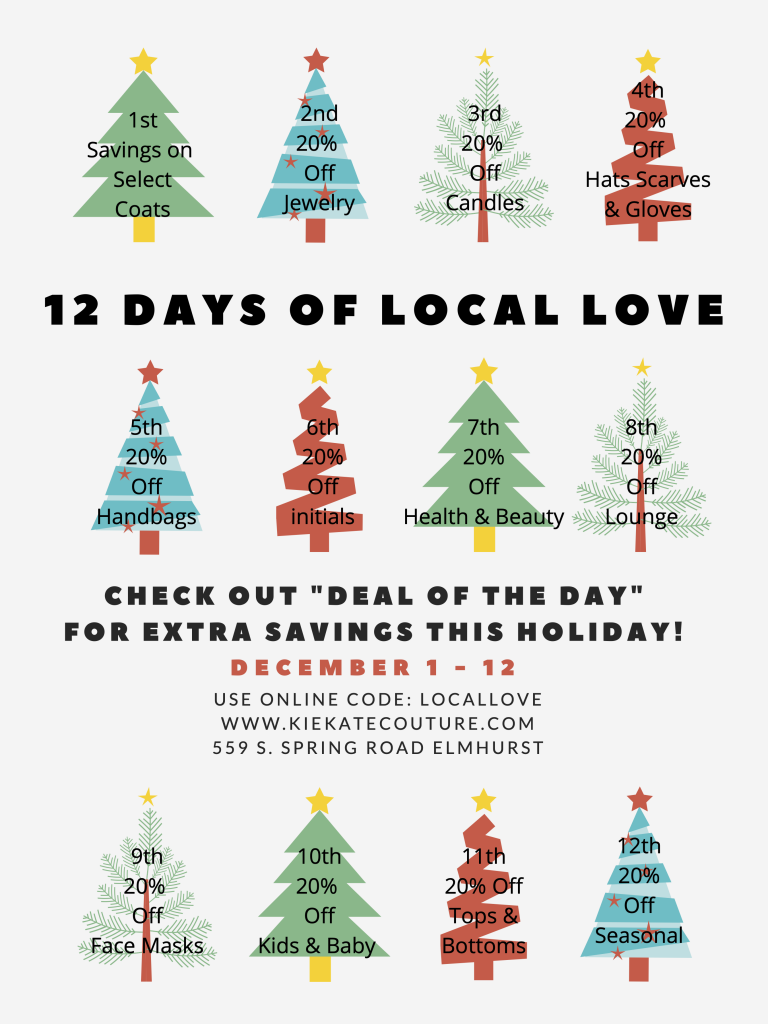 8. Wake 'n Bacon
New Lakeview restaurant Wake 'n Bacon, located at 420 W. Belmont Ave., boasts a menu of comfort food with Asian and Latin influences. Enjoy a healthy snack like their Halo Halo Chia Chia or Veggie Stir Fry. You can also take advantage of their CBD offerings by adding 25mg to any food or drink on the menu.
This holiday season, when you order online with promo code FFCLV, you'll receive $5 off your order. Wake 'n Bacon offers delivery, curbside, or pick-up options, so you can still enjoy brunch any day of the week, because you deserve it.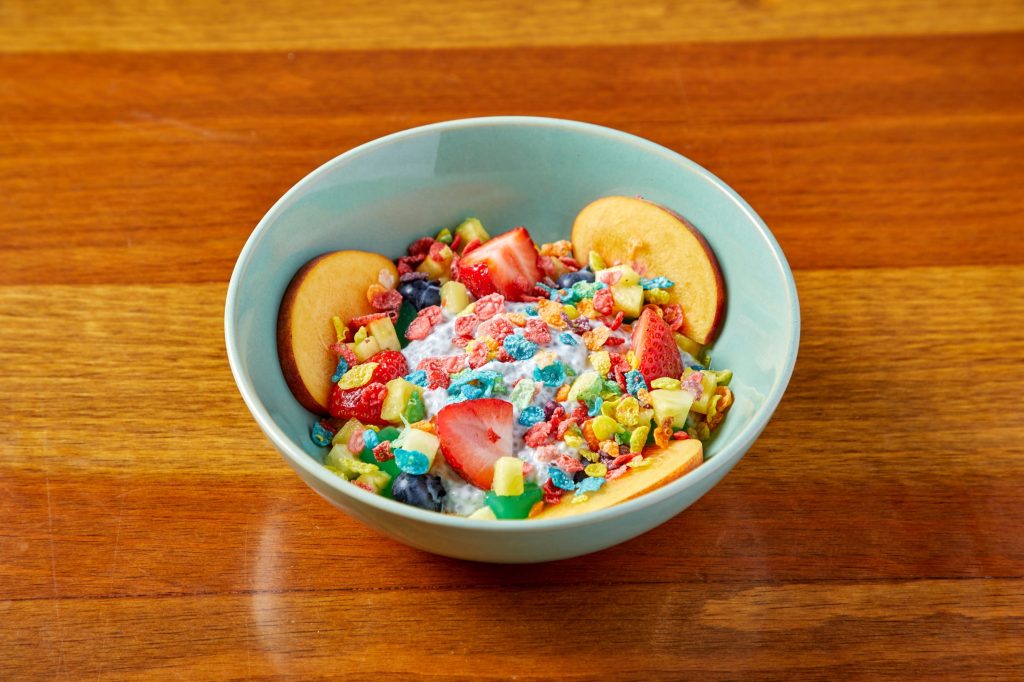 9. ChooChoo Chicago
ChooChoo Chicago, located at 615 W Oakdale Ave., provides a nurturing, loving, and home-like environment while supporting the academic and social-emotional development of children in our care through an explorative, play-based curriculum.
For those looking for a daycare/preschool program for your toddler in the East Lakeview neighborhood–ChooChoo Chicago currently has an active spot opening. If you are interested, reach out today and schedule your visit prior to December 18th in order to claim 10% off your first-month tuition!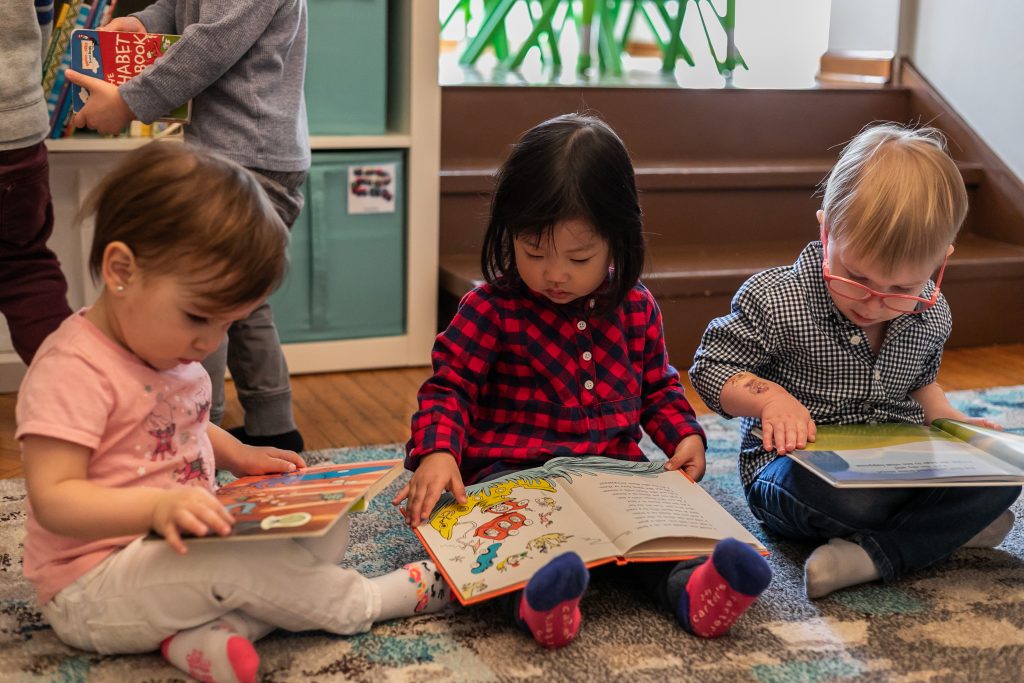 10. A Dog's Best Friend
A Dog's Best Friend is a 5 star pet care business in Lakeview that has been in business for over 17 years. A Dog's Best Friend offers dog walking, pet sitting, cat care and pet events and employs experienced pet handlers, insured and bonded. A Dog's Best Friend also produces fun interactive pet events helping businesses reach out to their communities. Reach out today via their website for all of your petcare needs!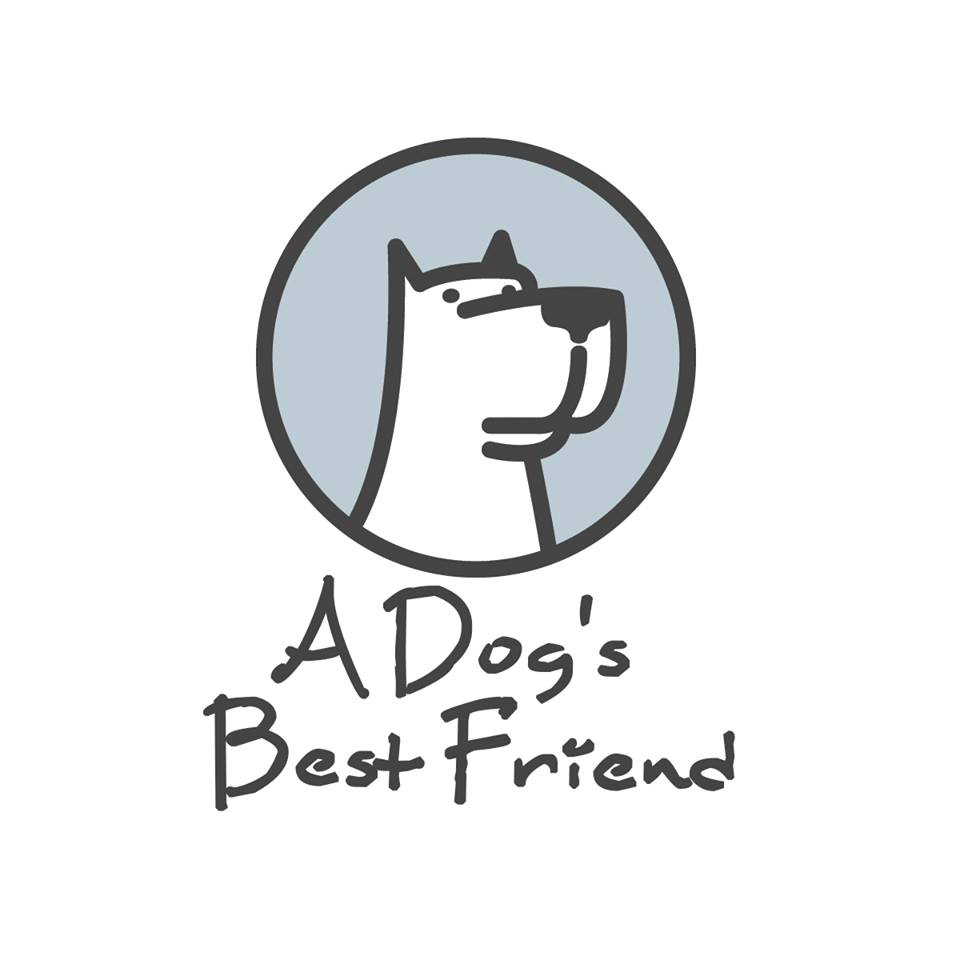 11. Scout & Cellar
Local Chicagoan Catherine Hall is a wine consultant with Scout & Cellar. Clean crafted wine from grape to glass, try the Scout & Cellar difference. Order your wine online and have it shipped right to your door! Contact Catherine today to book a tasting.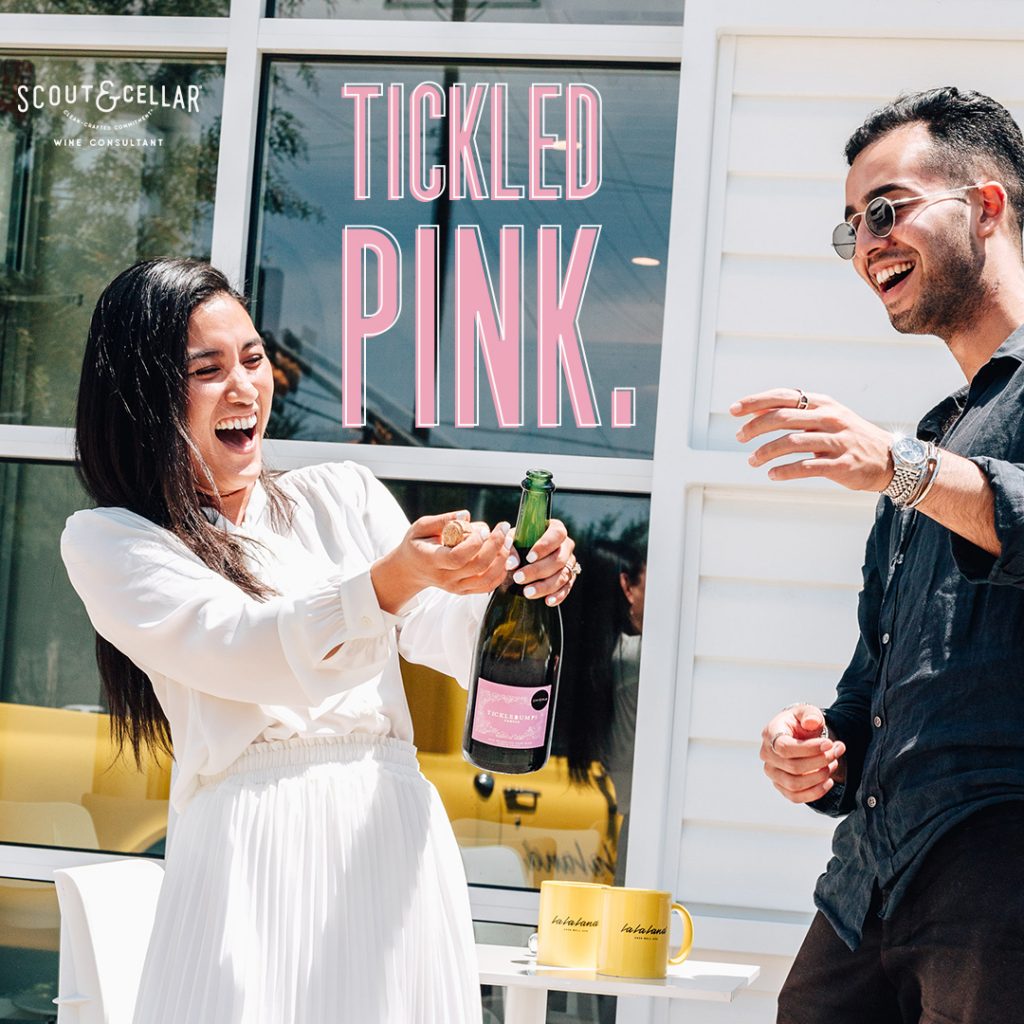 12. Olive Mediterranean Grill
Olive Mediterranean Grill at 1001 W. North Ave has been serving up Chicago's favorite Mediterranean tastes and flavors that happen to be healthy since 2010.
This holiday season you can buy one plate and get the second one half off with all takeout orders placed between 10:30 AM – 09:00 PM.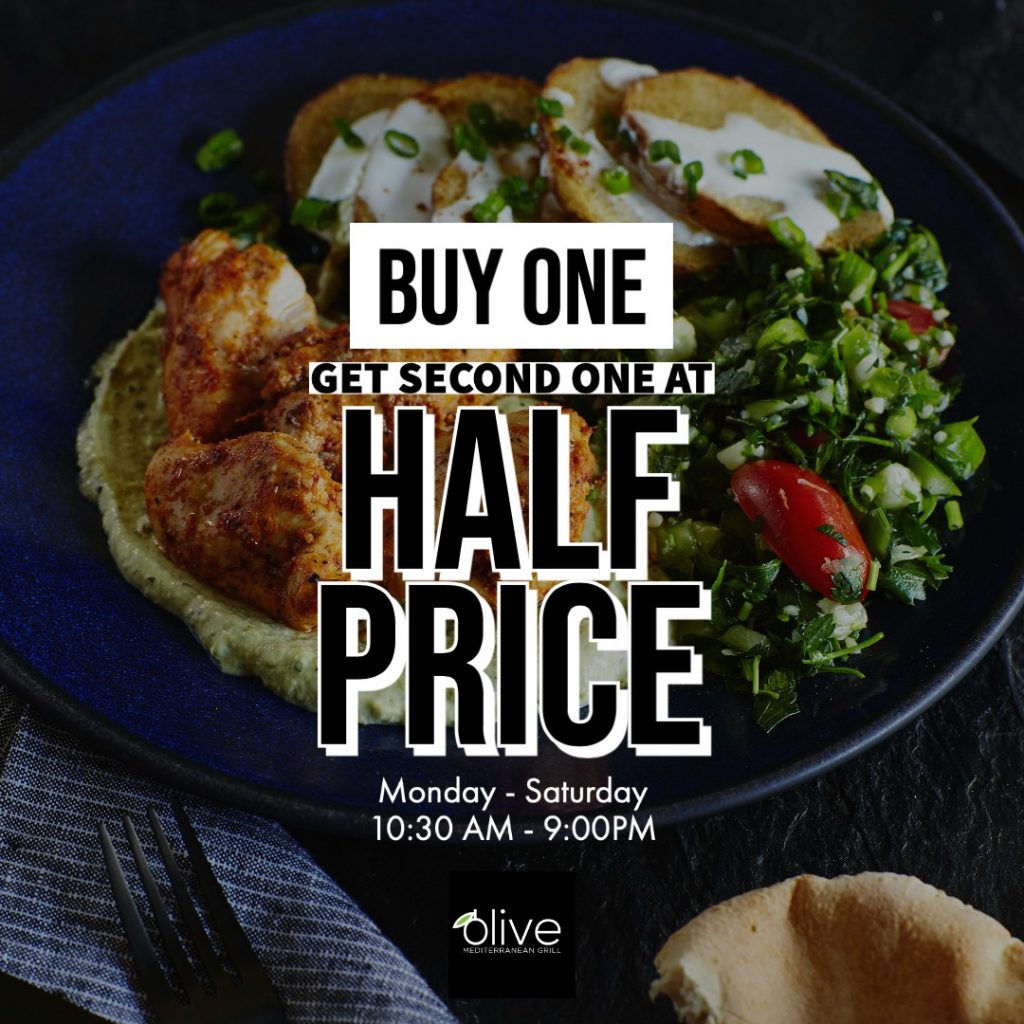 13. CarefulPeach
CarefulPeach at 1024 North Blvd in Oak Park offers a unique selection of brands of apothecary luxuries, handmade jewelry, accessories, table linens, fine tabletop pieces, stationery, gourmet foods, cooking accessories, home decor and more.
This December, join CarefulPeach for two free and exciting Virtual Wine Tastings on Facebook! Receive 10% off the purchase of 2 or more featured wines and 15% off a case of wine, mixed cases included. Wine can be purchased online, over the phone or at the shop for curbside or in-store pick up!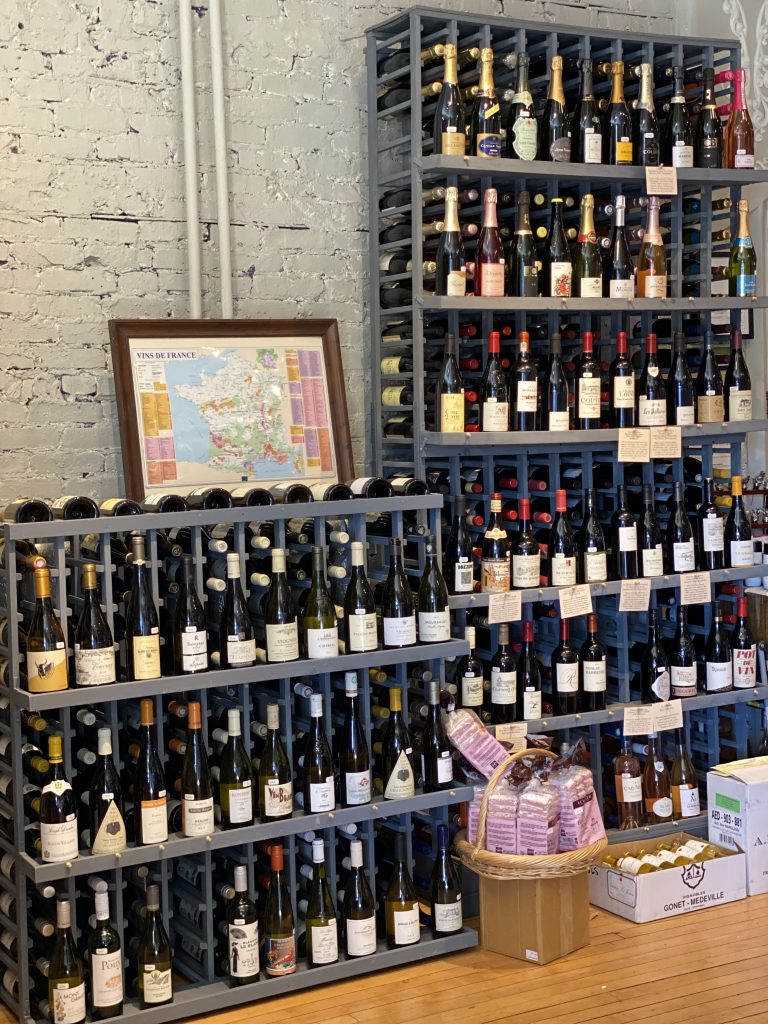 14. JAYNE
JAYNE Boutique at 122 N. Marion Street in Oak Park aims to to bring an ageless shopping adventure featuring clothing, accessories, and footwear to their 4 brick and mortar locations throughout the Chicagoland suburbs.
During the week of December 7, FFC members will receive 20% off their JAYNE purchase in store or online using promo code FFCOAKPARK20. This promotion will continue for FFC members through December 13 and excludes Birkenstock, other exclusions may apply.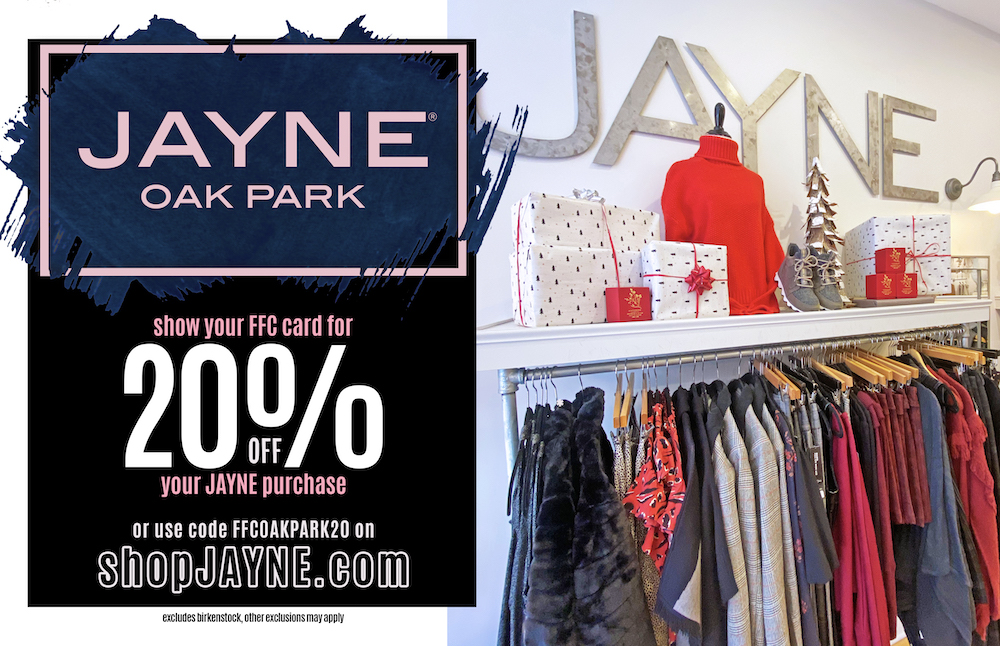 15. Roots Handmade Pizza – Second City and South Loop
Roots Handmade Pizza specializes in high quality, casual comfort food; Quad Cities style pizza, handmade mozzarella sticks, a plentiful salad program and all midwestern beers. The Second City location, 1610 N. Wells, opened in the fall of 2019 and hopes to become a staple in the Old Town neighborhood for many years to come.
Roots Second City and Roots South Loop would like to extend a 15% discount to FFC members through their app or website using the code FFCGC15 for orders over $50.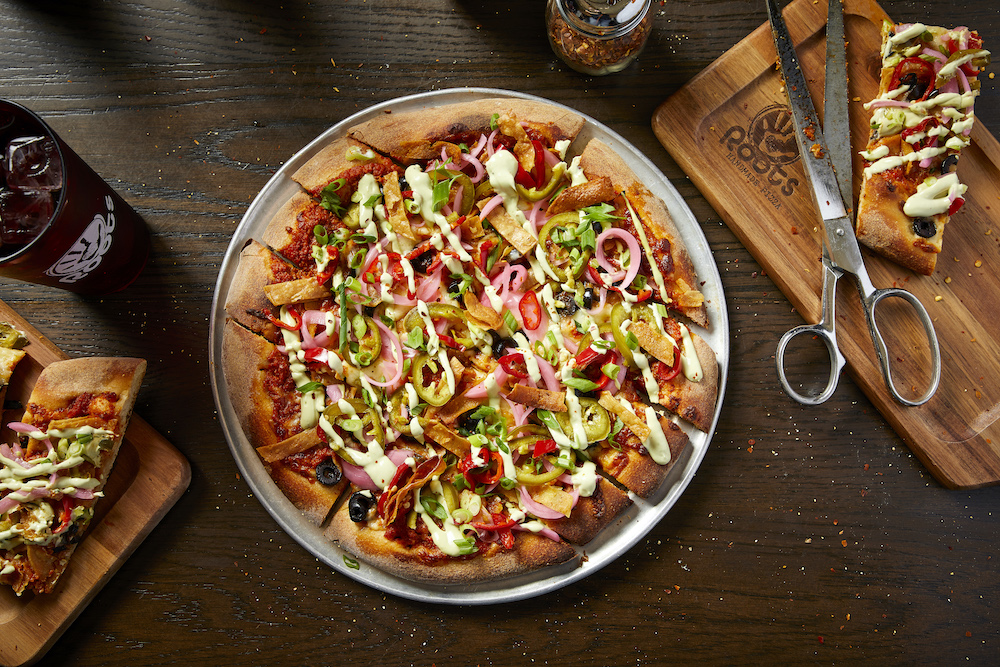 16. Athleta Shops on Fremont
Athleta Shops on Fremont, 901 W. Weed Street, is releasing their limited edition lace collection the week of December 7. Stop in to shop the collection, support our neighbors who work at Athleta, and enter the in-store raffle for your chance to win a $50 shop card.
Athleta will also have new markdowns in store and will be offering an additional 20% off sale the weekend of December 12.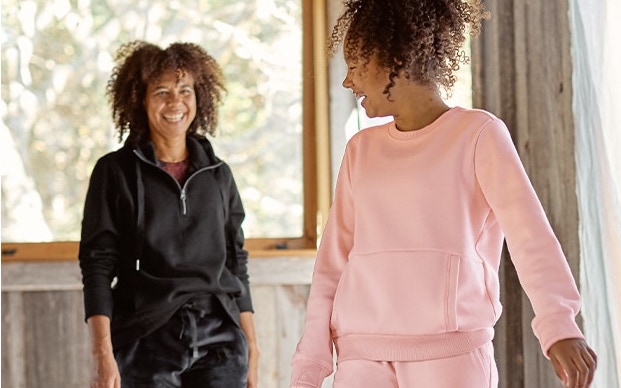 17. Banana Republic North Ave Collection
Support our neighbors working at Banana Republic – North Ave Collection at 917 W. North Ave the week of December 7. Banana Republic will be having a storewide sale featuring their brand new Winter 2020 collection with special Deals of the Day.
They also offer buy online pick up in-store services and curbside pick-up, with 2 designated pick-up locations in the attached North Ave Collections garage.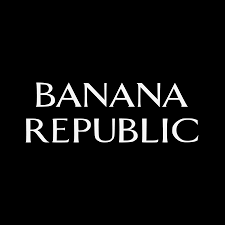 18. VIVE Float Studio
VIVE Float Studio at 1513 N. Wells in Old Town specializes exclusively in Float + Cryo + Infrared + VAT + Halo Therapies. Their boutique total wellness center offers today's most cutting-edge equipment dedicated solely to providing simultaneous mental and physical rest and recovery.
This holiday season, give the gift of time, creating space for mental & physical restoration for the family and friends that have been there for you through 2020. Any one service is $55. This special is available December 9 – 25. The promotional benefits expire 12/31/21. So stock up on what they (or you) need to stay the best version of yourself all 12 months of 2021! The monetary value never expires.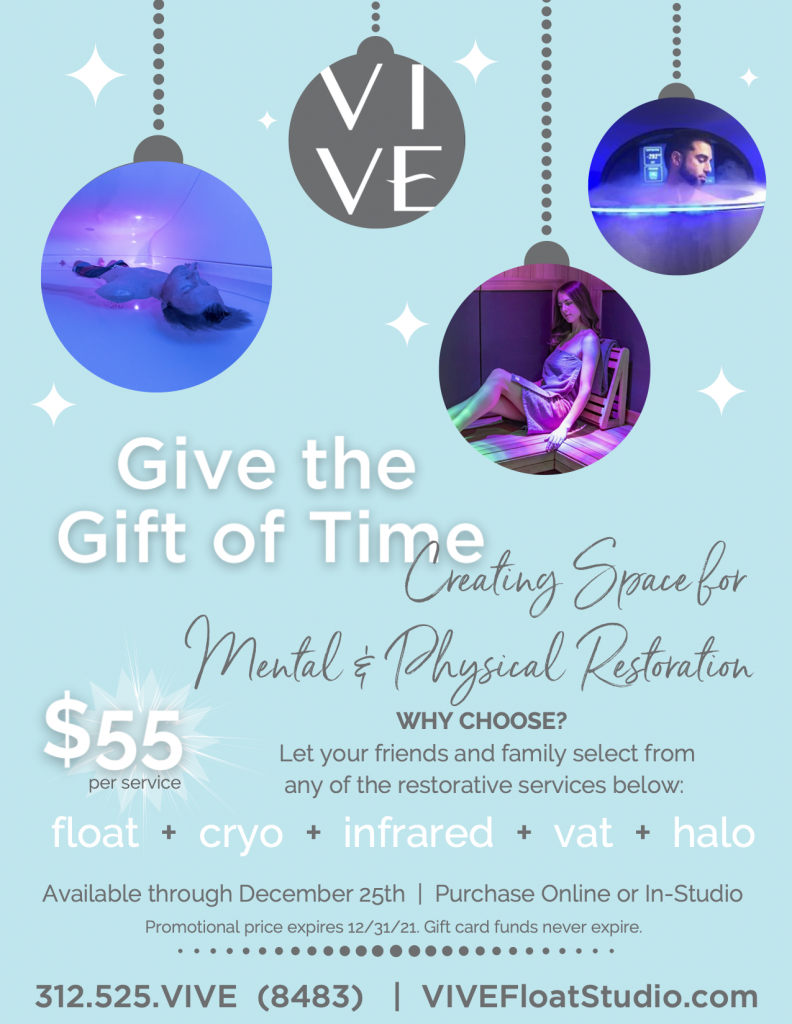 19. Corey's NYC Bagel Deli
Corey's NYC Bagel Deli has two locations in Chicago: 1001 W. North Ave. in Lincoln Park and 515 N. Dearborn St. in River North. Corey's began serving up NYC bagels to Chicagoans in 2000, and they're offering a discount for FFC members throughout the month of January!
Please use the code FFC10 at checkout for your special discount on everything on the Corey's NYC Bagel deli website.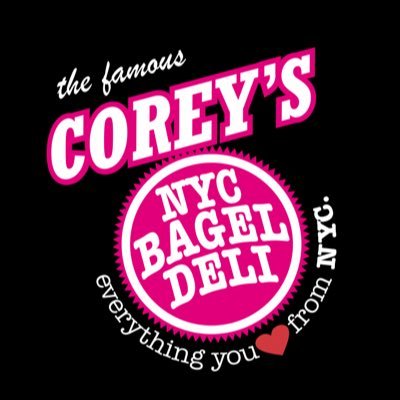 20. Lively Athletics
Lively Athletics at 109 N. Oak Park Avenue is a sister-owned women's athletic wear shop in Oak Park that's been serving up athletic apparel and shoes since 2014.
As a special thank you to the FFC community, Lively Athletics is offering FFC members 15% off their online purchases now through 12/31/2020. Use the code "FFC" to apply the discount when shopping online!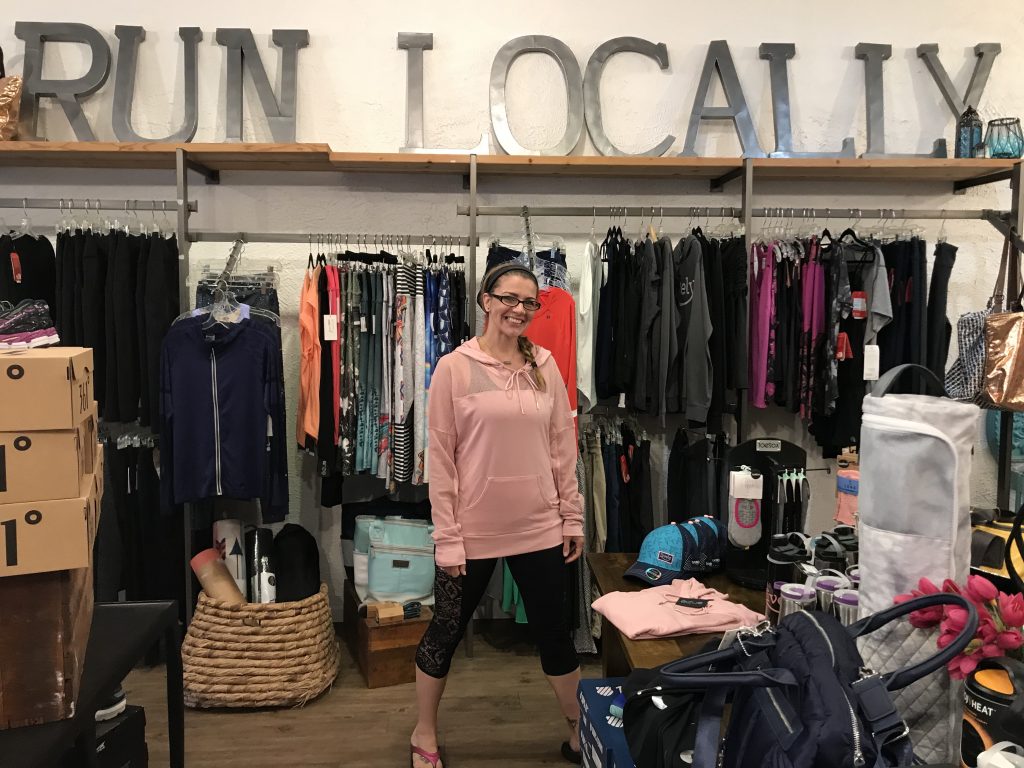 21. Cafecito
With four locations throughout Chicago (South Loop, Gold Coast, Old Town and Lincoln Park), Cafecito serves up the flavors of Latin America with their Cuban-inspired menu.
Get 10% off your total purchase when you mention this post to Cafecito staff. Enjoy!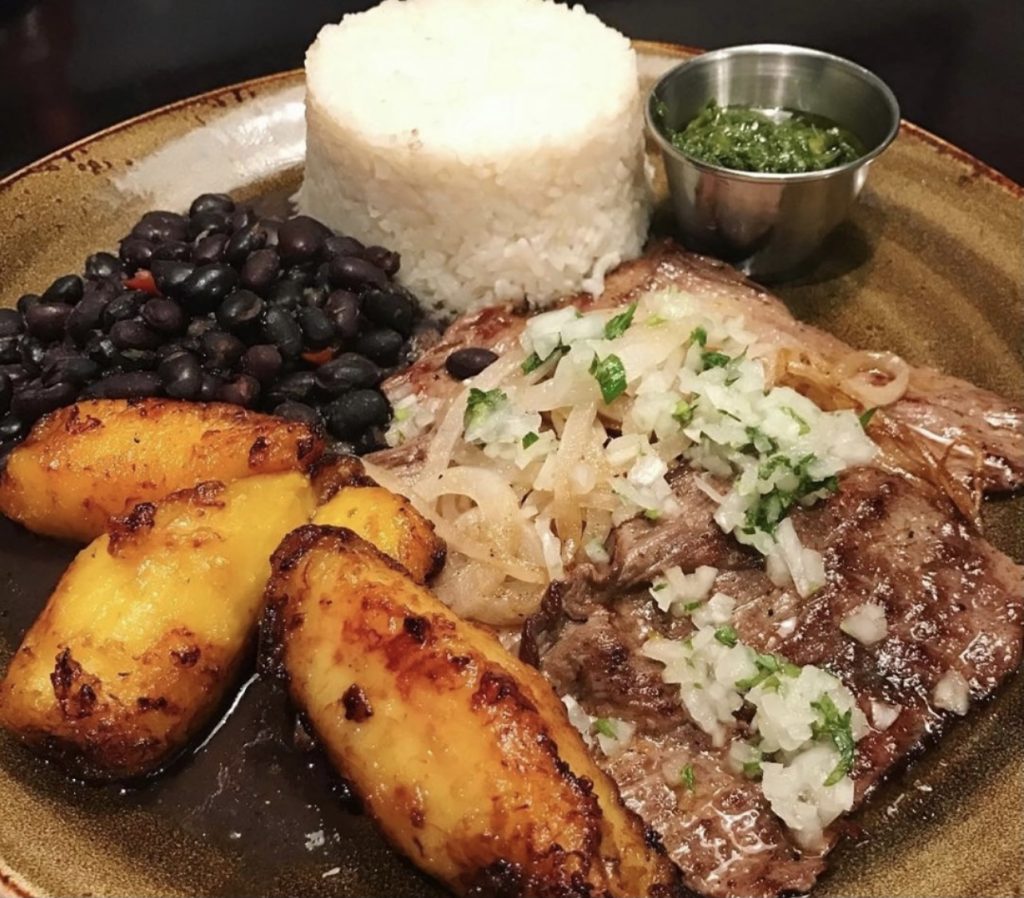 22. Roti
Roti, located at 1000 W North Ave in Lincoln Park, is ready to refuel you with their modern Mediterranean menu.
Support our neighbors who work at Roti by stopping in for pick-up or curbside takeout or ordering delivery from their website.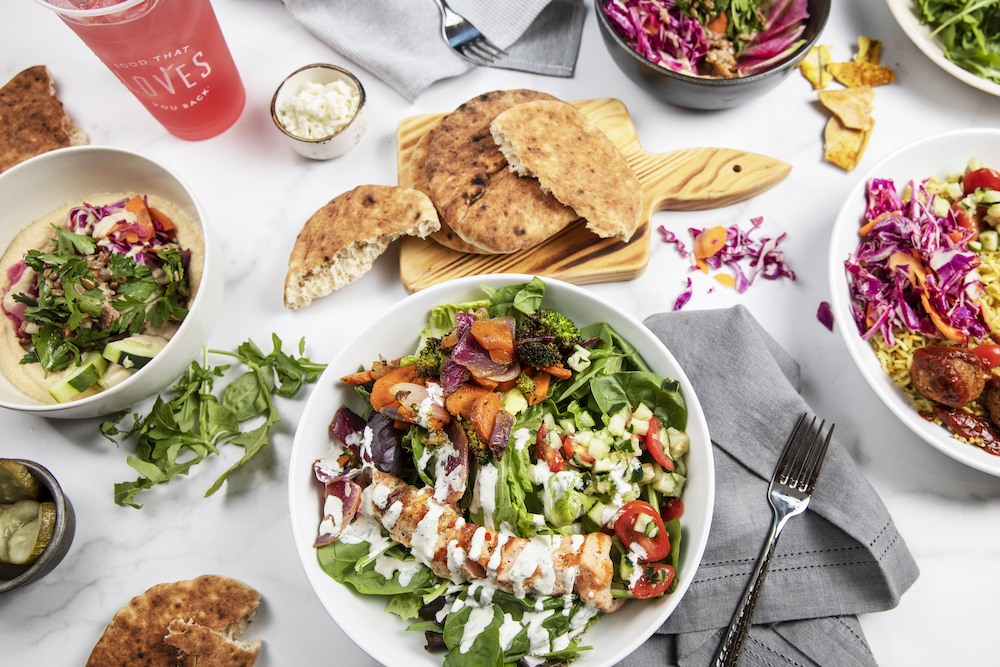 23. 3rd Coast Cafe
3rd Coast Cafe, located at 1260 N. Dearborn, has been a local favorite in the Gold Coast for 35 years. All winter they will be offering 4 homemade soups daily to keep the chill away, cocktails to go, and amazing deals on mix and match 4/6 packs of wine and beer. Their dinner menu changes nightly and will post by 4 PM daily on their website.
Fun for the Holiday specials include:
Order 2 of our double Lady J Margaritas and receive a complimentary order of Diablo Tacos! (4 tacos, seasoned ground beef, onion, cilantro, cabbage, avocado and lime on flour tortilla with red salsa)

Order any bottle of wine and receive a complimentary 3rd Coast Cheese Pizza!
For FFC members, receive 10% off your online order at 3rdcoastcafe.com for the month of December using promo code FFC2020.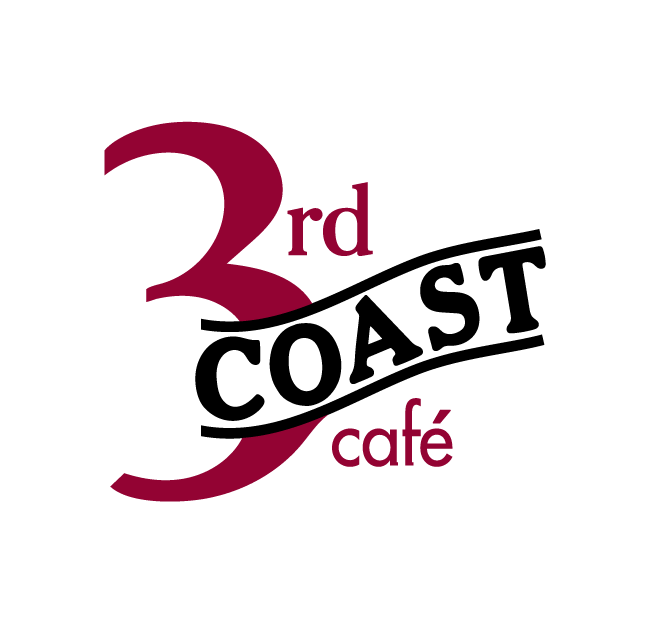 24. JEM Medspa
JEM Medspa, located at 210 N York St. in Elmhurst, is the ultimate place for relaxation and comfort. Patients can select from a wide range of services, including facials, injectables, microneedling, nonsurgical skin tightening, or microblading. Designed with a modern and minimalist feel, each detail is thoughtfully planned to help our patients relax.
Give the gift of joy this season with JEM Medspa 'JOY boxes' – filled with luxurious spa essentials or treat them with a gift card. It's the perfect gift for anyone on your list.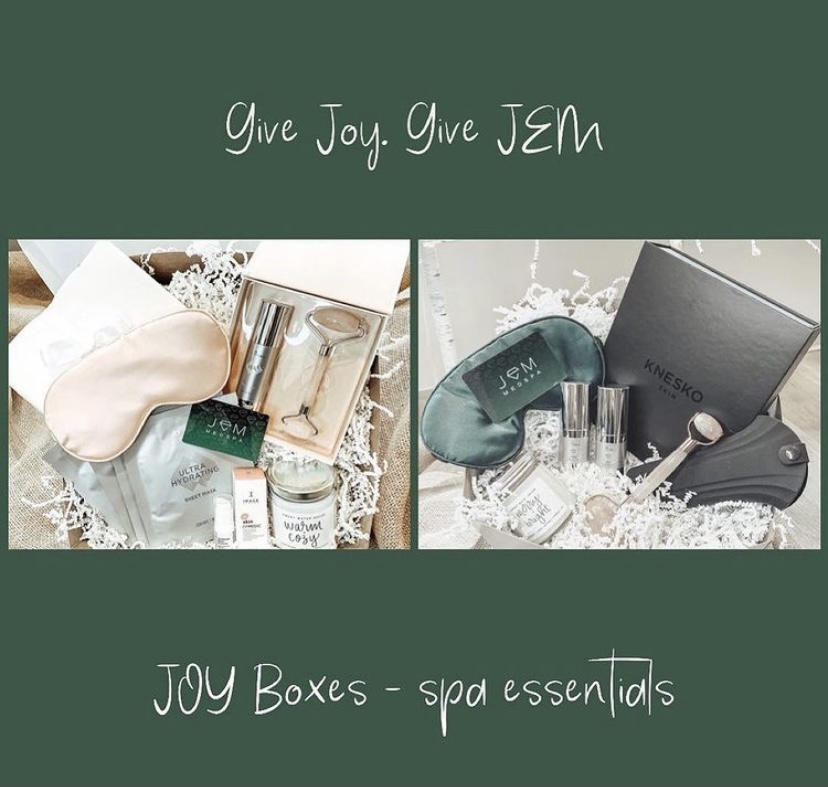 25. Good Eats Group
Included in the Good Eats Groups are local restaurants Burger Bar Chicago, Sono Wood Fired, Sociale and Cafe Press Chicago. Good Eats Group is celebrating its 10th year in business and is offering this coffee special as part of its holiday gift lineup.
For just $29.99 you can create the perfect gift by selecting either our exclusive custom blended coffees or our hand dried, hand blended teas. This package includes a jumbo 22 oz. ceramic mug waiting to be coddled by warm hands. Regular and Decaf options available. Shop now on their website.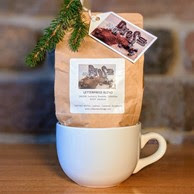 26. Moody Tongue
Moody Tongue, located at 2515 S. Wabash, is a culinary brewery whosae beers are created with simplicity and balance in mind and can be enjoyed both on their own or paired with food.
Give an interactive gift to those spending more time quarantining at home this holiday season! Renowned brewmaster, Jared Rouben, is offering a limited number of private virtual tasting experiences. Enjoy a variety of beer styles while learning more about the culinary processes, ingredients and techniques which underpin Moody Tongue's 'culinary brewing' philosophy. Please note: they are only able to offer a limited number of tastings; we recommend reaching out ASAP to reserve one of these special experiences. 
Private Culinary Beer Virtual Tasting ($145)
Private Barrel Aged Beer Virtual Tasting ($215)
Private Virtual Beer Tasting & Guided Brewery Tour ($475)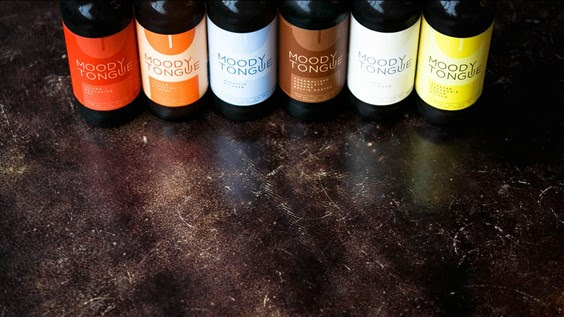 Post written by FFC Contributor Natalie Casper.