Whether you need a morning cup of coffee to start your day or afternoon pick-me-up to power through, stepping out of the office for coffee in Chicago's Loop is a great way to inject some energy into your routine.
While there are arguments on both sides of the coin, coffee also has some great benefits that can stave off many types of chronic illness and disease.
Various research and articles list benefits of coffee consumption that range from being a great source of antioxidants that help fight inflammation in the body to a decreasing the likelihood of developing Parkinson's disease, liver cirrhosis, liver disease and others.
And it doesn't stop there – coffee can also help you perform better in the gym. According to some research, caffeine increases the number of fatty acids in the bloodstream which allows muscles to absorb and burn them for fuel, which helps to save the body's reserves of carbs for later on – thus being especially beneficial for endurance sports like running and cycling.
Need another reason to grab a cup? You're in luck. We've rounded up the 6 best coffee break spots in Chicago's Loop so you don't have to venture too far. Check them out!
Meddle Coffee Bar/ Dark Matter – 601 W Jackson Blvd
This is the spot to get your Dark Matter fix before work and for your mid-day lift. Feel free to settle in with your laptop as well and enjoy a unique, stylish, and modern cafe vibe with great music and a welcoming, knowledgeable barista staff. Meddle Coffee Bar on Jackson is an artful experience. Fun fact: a number of FFC locations now serve Dark Matter coffee at their local'84 Cafes!
MOJO Coffee – 200 S Wacker Dr
Our fine city was chosen as the first U.S. location for this new addition for coffee in Chicago's Loop. The New Zealand-founded cafe brings original and delicious ideas from the Southern Hemisphere, including "steampunk" pours. MOJO is an impeccable spot to sit down with a flat white, people-watch, share some ideas for a business meeting or chat with the amazingly talented staff.
Peet's Coffee & Tea – 222 S Riverside Plaza
A place where everybody knows your name, Peet's blends incredible coffee with a memorable customer service experience that will turn you into a re-Peet customer. Break up a stressful day and perk yourself up with a Nitro Cold Brew or a Masala Chai Tea. Grab a tasty breakfast sandwich that's good for any time of day.
Related: best happy hour spots in Chicago's Loop.
Corner Bakery – 444 W Jackson Blvd
With a wide variety of delicious breakfast, lunch, or brunch options, Corner Bakery is the choice for both coffee in Chicago's Loop and a meal to power up when you hop off the Metra in the morning, after a lunchtime workout, or when you're heading home. The flatbreads are incredible, and the soups are good for the soul. The staff will treat you right (say hey to Betty for me), and don't forget to grab an oatmeal cookie or a lemon bar– you earned it with the workout!
Hero Coffee Bar – 22 E Jackson Blvd
Slightly off the beaten path, Hero Coffee Bar feels a little like stepping into another world for a moment. Tucked into a very cool and well done alley space right off the Jackson sidewalk, Hero has the perfect ambiance for a date, or to sample their intriguing and well-crafted menu options with friends. Head here for coffee in Chicago's Loop – Google it and discover a hidden gem in the Loop.
Dollop Coffee Co. – 343 S Dearborn St
A vibrant shop with tons of natural light and a rustic vibe, Dollop is a favorite with the locals for their fantastic pastries, Metropolis-brand brews, and convenience to hopping on and off the Red Line. This is also an awesome atmosphere to take advantage when meeting up with friends or co-workers – Dollop has your choice or great food options for lunch or after work as well. Stop in and grab something to sip on the train.

Post written by FFC membership team representative Joe Kessenich.
About Joe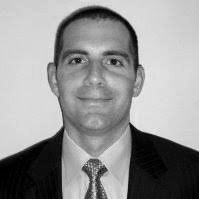 Joe joined the Member Services team at Fitness Formula Clubs in 2017. He earned his bachelor and masters degrees from Ohio University, and has 8 years' experience working in the fitness industry. Joe resides in Chicago with his wife, Tara, who also works for FFC as a group exercise instructor. Want to set up a free tour? Email Joe at jkessenich@ffc.com!