Whether you're taking one last seasonal trip, planning for holiday travel or jet setting for business reasons, traveling provides excitement and a new perspective. However, all that time spent getting to and from the airport, exploring new destinations and keeping up with packed meeting itineraries and happy hours doesn't leave much time for fitness. Since many aspects of travel can be stress-inducing, it is important to fit physical activity in where you can to stay healthy and sane. Check out FFC Gold Coast personal trainer Jessica King's 3 options that utilize a resistance band and/or bodyweight moves for a quick travel workout you can do at the airport, in your hotel room or just about anywhere!
Workout #1
Side raise plank left x10
Side raise plank right x10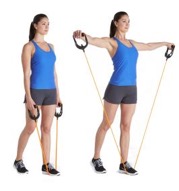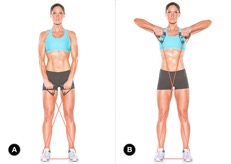 Bow and arrow left x 12
Bow and arrow right x 12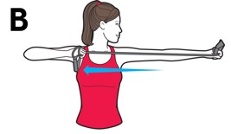 Tricep pulldown left x 12
Tricep pulldown right x 12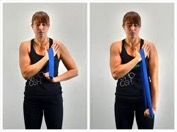 Lat pulldown left x 12
Lat pulldown right x 12

Monster Walk (walk one direction for 12 steps, come back the other way for 12 steps).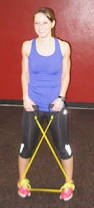 Repeat this succession 3 times.
Related: want to try out a free session (when you're back in town) with a personal trainer at FFC? Click here!
Workout #2
Lunges left x 10
Lunges right x 10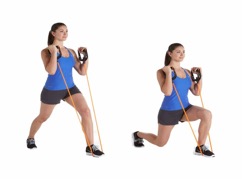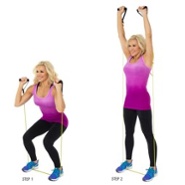 Alternating biceps curl with band x 15
Bent over row with band x 12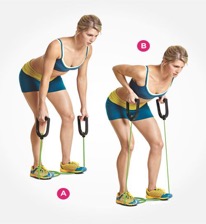 10 tricep dips (on a chair, bench or bed)
45-second plank
30 bicycle crunches
Repeat this succession 4 times.
Related: along with trying to work out while traveling, eating healthy on the go can be extra tricky. Check out this recent post for some awesome tips!
Workout #3
Front raise left x 10
Front raise right x 10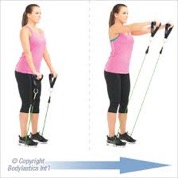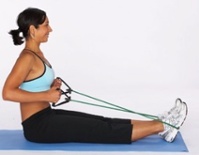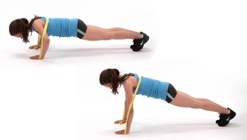 40 mountain climbers
30-second wall sit
10 burpees
Repeat this succession 4 times.
What are some of your favorite workout moves to do on the go? Let us know in the comments!
Post written by FFC Gold Coast Personal Trainer Jessica King.
About Jessica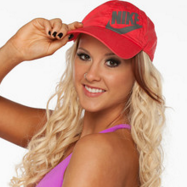 Jessica King is a certified personal trainer at FFC Gold Coast. Her passion is exercising and helping others achieve their goals. She helps clients by changing their lives in a positive way through fitness. She challenges and teaches clients the numerous benefits of exercise and why it should be considered a lifestyle choice and not a chore. Ready to make that one-hour workout the highlight of your day? Schedule a complimentary consultation with Jessica by emailing her at jessica.king@ffc.com!
* Above images courtesy of Google and other various sources: http://www.leanitup.com/37-killer-resistance-band-exercises-burn-muscles-anywhere/2/; http://www.leanitup.com/37-killer-resistance-band-exercises-burn-muscles-anywhere/4/; https://www.mobilityguardian.com/resistance-band-chest-exercises/.