Several years ago, after ruining my knees from a lifetime of running and martial arts, I took up spinning to keep my cardio up while I rehabbed. I hated it… but not for long. After a while, I started putting together playlists and decided to become a certified instructor.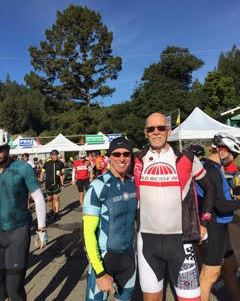 At that point, I committed to donating everything I made from teaching to charity and to donate my time whenever possible. Eight years later, I've done dozens of charity rides (both indoor and outdoor), mostly for children's causes, and have been lucky enough to donate several thousand dollars to various charities. I've been blessed with the support of so many people who join me on my rides or donate in support of these wonderful causes.
Two years ago, FFC paired up with World Bicycle Relief and asked if I would participate in their "One Day – 100 Bikes" Event. WBR is a non-profit organization dedicated to providing greater access to education, sustainable business and healthcare in developing areas of the world through the power of bicycles. The goal of the event was to raise enough money to provide 100 Buffalo Bikes. These special heavy duty bicycles would provide needed modes of transportation to allow children (particularly young women) to get to and from school safely, entrepreneurs to maintain sustainable businesses and clinicians to see more patients. I was hooked. Since that time, WBR has become one of my main charitable causes and is part of both my personal and professional life.
This year, WBR is again hosting the "One Day 100 Bikes" event and I am proud to say that Northwestern Medicine and Northwestern's Global Health Initiative are part of the team, graciously providing needed sponsorship and support to this wonderful organization and event.
I love being able to give back and to promote fitness. As long as I'm healthy, I'll keep going.
Post written by FFC group fitness instructor Bill Bower.