My friends and coworkers often ask me about weekly meal prep. I am very passionate about healthy eating. In multiple conversations with friends and coworkers, I have noticed most people want to do it, but find it difficult to justify the time and question the cost savings. As someone who has prepped meals for years, I am a firm believer that it saves time, money, and provides many health benefits.
Here are the common questions people ask me about meal prep:
What do you make during meal prep?
How long does it take to cook?
Does your food taste good at the end of the week?
Is it cheaper than eating out?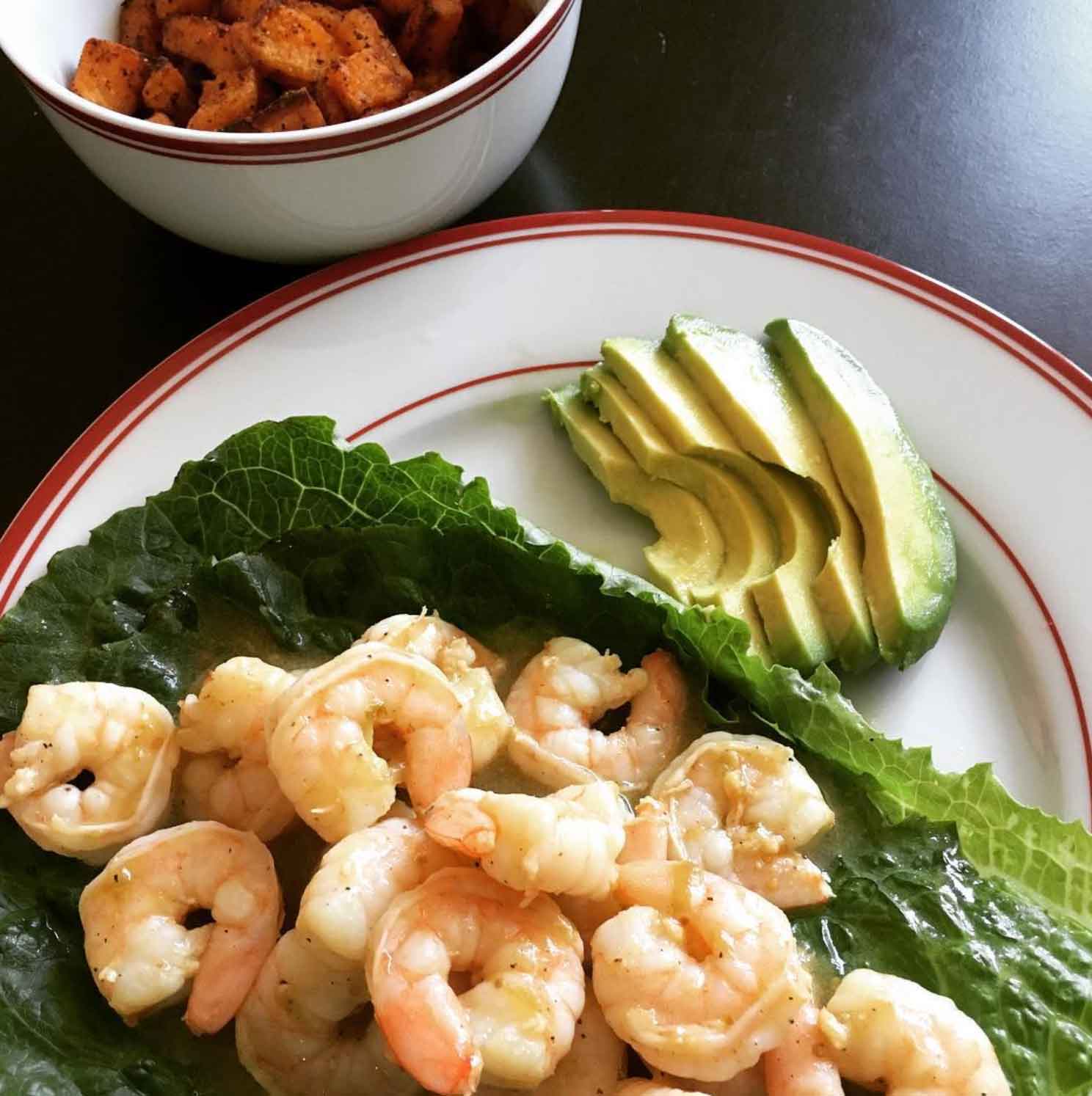 As a member of corporate America, I find myself constantly influenced by the dark side of donuts, candy, and/or some sort of processed food. In the beautiful city of Chicago, it's even more difficult, having restaurant upon restaurant within blocks of my apartment calling my name with cuisine from around the world. I believe that life is short and you should enable your body to experience these great restaurants.
Notice that I used the word "enable" versus "treat myself." What I mean by this is that I believe there's always a balance between treating yourself and eating too much of the wrong stuff. With that said, I feel that one meal we can take control of and help us throughout our day is lunch. Lunch is the meal that creates the break in our work day. Regardless if you're in corporate, hospitality, or health care, you need to eat lunch. It is far too easy to go with what everyone else is having (hamburger, processed sandwich, etc) and let this meal get away from us.
This is where meal prep comes into play and making a healthy choice can really be easy with weekly meal prep. Meal prep enables your body to truly enjoy cheat meals (I'll explain that later) without the guilt. The purpose of this message is to not only answer the questions above but outline them in a way that logically proves that meal prep is worth your time and money.
Though you can meal prep for any time of day, I will keep this overview to lunch – as it's the most common meal everyone asks about. Lets get started!
What do you make?
The answer to this questions depends on the type of food you eat. Personally, I prefer the Paleo lifestyle and my food choices are limited to lean meats, seafood, vegetables, fruits, nuts & seeds, and healthy fats. I look for a balanced portion of a protein, greens, and carbohydrates for lunch. This allows me to have my break during the day and be able to get back to work without the afternoon dip.
Here's what a typical lunch may look like: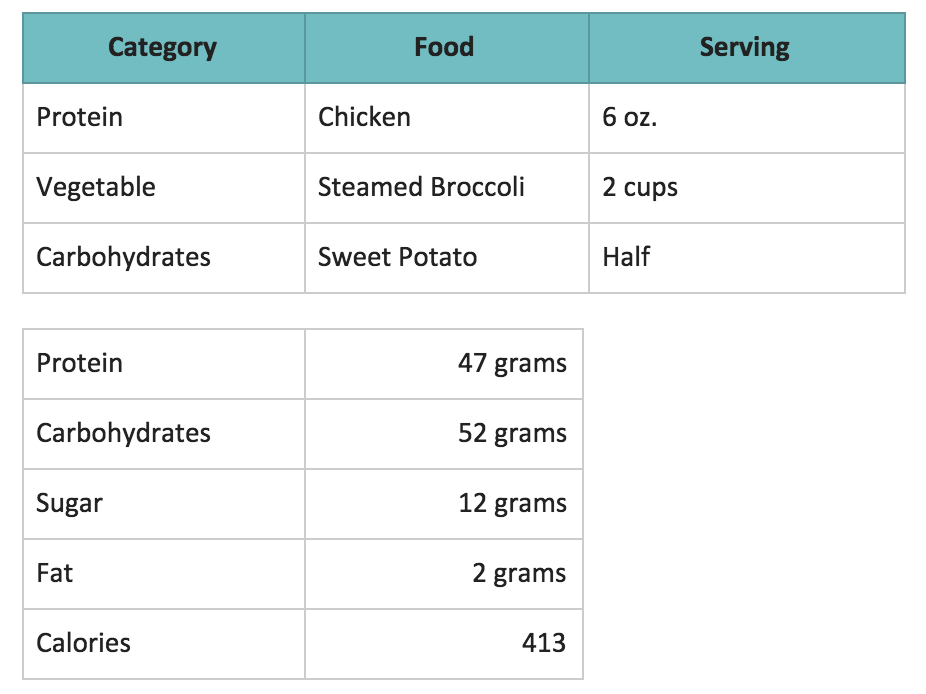 How long does it take to cook?

I start with skinning the sweet potatoes and throw them into the oven since they take the longest. I time the broccoli start time to end the same time as the sweet potatoes. Once those two are complete, I move onto the chicken and grill it outside, which takes roughly 30 minutes. The food prep and cooking time will take you roughly 1.5 hours in total.
Related: check out even MORE food prep tips for various steps in the process to help make this easy time, money and progress saver a regular part of your routine.
Meal Prep = Time Saver
I always like to compare this to the alternative. Let's look at both scenarios of going to get food and bringing it back to your desk versus eating there. I did time trials by walking with coworkers to grab their lunch and I found that the average time was roughly 15 minutes to go there and back. Total time throughout the week is an hour and 15 minutes. Ok, we've saved some time!
In a different situation, let's look at how much time is saved in comparison to when you eat at a restaurant. I began timing this trial from the time we sat down and began to eat. I excluded any sit down restaurants that included a server since the lead times varied by person and restaurant. I came to the conclusion of an average 15 minute eating time. Combining that with travel time, you're looking at 2 hours and 30 minutes saved per week.
Does your food taste good at the end of the week?
This one intrigued me for a while as I did notice that my chicken would become rubbery or not taste as good toward the end of the week. A trick you can use to help your food last and taste better longer is with your freezer. I do my meal prep on Sundays and put Monday and Tuesday's meals in the refrigerator. The rest goes into the freezer and I pull out one meal each day throughout the week. Monday, I pull out Wednesday, etc.
Is it cheaper than eating out?
Yes, meal preparation will save you money. Below is an outline of the cost comparison between purchasing groceries vs. eating out. Please note, I am measuring groceries for a single person, using the chicken/broccoli/sweet potato meal outlined above.

If you go out to eat each day, lunch costs anywhere from $6 (typical fast food options) to $10 (Chipotle, Panera, etc.) depending on where you go. Add a sugary Coke, that's another $2.00. The numbers speak for themselves.
Final Thoughts on Meal Prep
Regardless if you're training for a race, show, or looking for ways to be healthier, I am a firm believer that meal preparation can bring value to your day and life. You will not have to worry about answering the question, "What should I eat for lunch?" You have the opportunity to learn to cook new meals and try something new every week. Not only will meal prep save you money on a weekly basis, but you'll get more out of your day. We can't get more time in a day, but we can make the most of it.
For more about meal preparation and fitness, follow me on Facebook and Instagram!
Post written by FFC Union Station member Omar R.