From Lion's Mane mushroom tea to Shiitake mushroom broth, mushrooms are quickly becoming one a favorite for both nutritionists and chefs. A healthy source of iron, protein, B vitamins, and antioxidants like selenium, it's no wonder they've been called a super food. They also have natural glutamines, much like meat and cheese, which make them a great plant-based alternative to meats like beef and steak and even cheese. In this hearty, healthy mushroom soup recipe, a blend of mushrooms pair with barley, sweet leeks, and woodsy sage for a satisfying bowl of goodness. This will definitely fire up your next workout!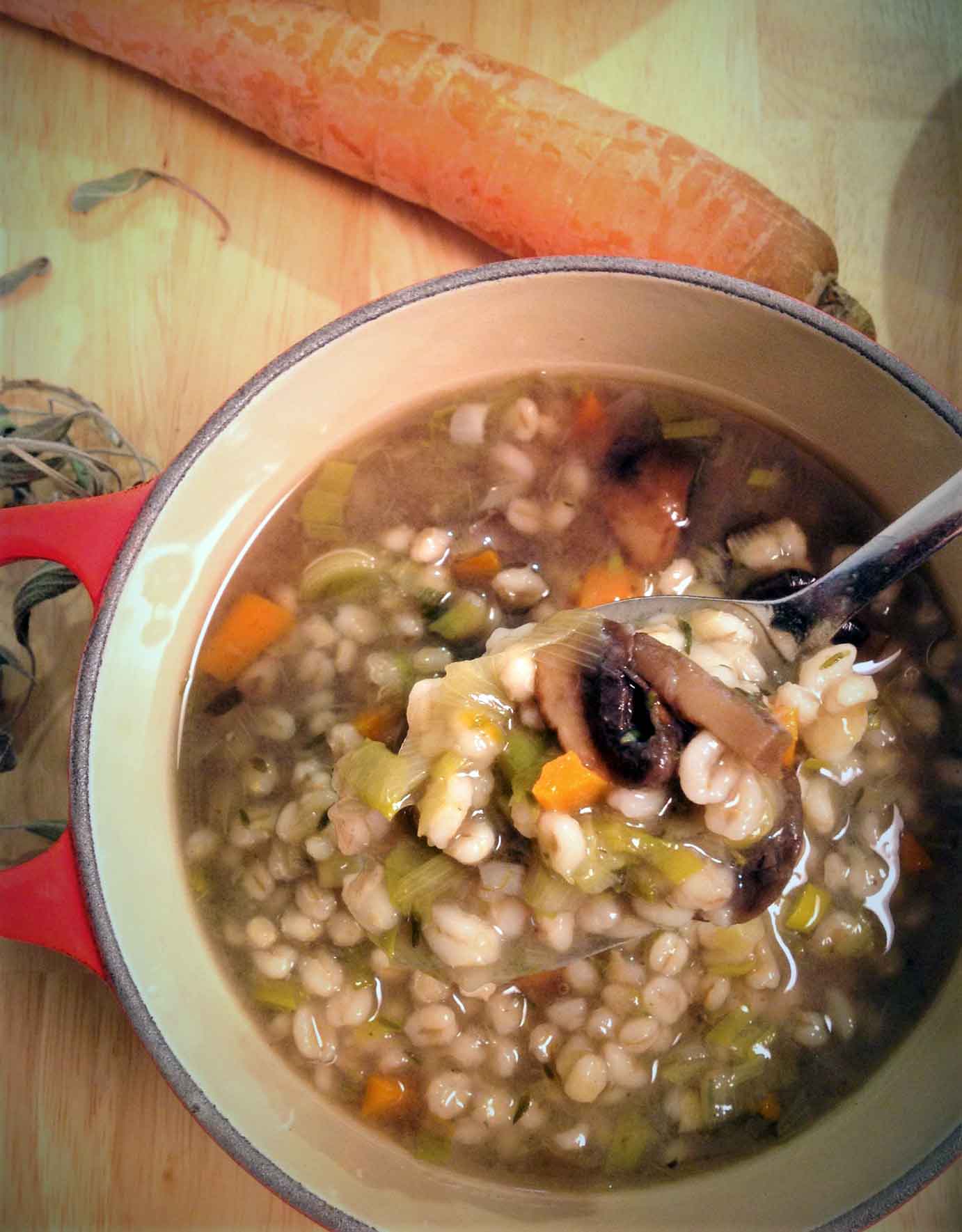 Level: medium
Servings: 8
Ready in: 45 minutes
Ingredients
8 ounces white mushrooms, quartered
8 ounces cremini mushrooms, quartered
1 leek, sliced and rinsed well
1 carrot, diced
2 teaspoons dried sage
2 teaspoons dried thyme
1 bay leaf
¼ teaspoon ground black pepper
½ cup pearled barley
12 cups water
2 teaspoons Simple Girl vegan bouillon powder (or 1 vegan bouillon cube) (optional)
Salt, to taste
Related: need something to soak up all that yummy broth? Try this delicious no-yeast Irish brown bread!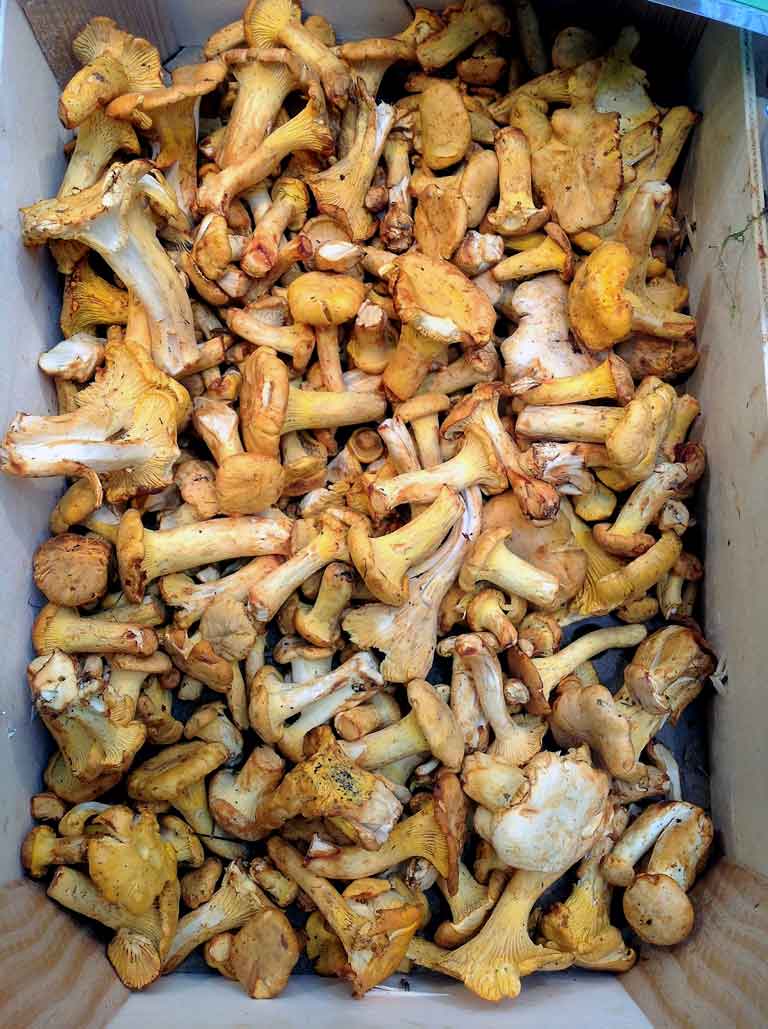 Directions
Heat a large soup pot over medium-high heat. While the pot heats up, you can prepare your vegetables.
Add mushrooms and leeks to pre-heated pot. Cook over medium high until the mushrooms are dark brown, about 10-12 minutes, stirring often.
Add the carrot, sage, and thyme. Sauté 1-2 minutes, until the dried herbs become aromatic.
Add the bay leaf, black pepper, barley, water, and bouillon (if using). Use a wooden spoon to scrape up any bits from the bottom of the pot. Cover, bring to a boil, and then reduce to a simmer. Simmer until the barley is tender, about 25 minutes.
Remove the lid, taste to adjust seasoning, and serve.
Chef Katie's Tips
Mushroom varieties: you can use any variety of mixed mushrooms in this healthy mushroom soup recipe. Woodsier varieties like oyster and porcini will add richer flavor. Trumpet, Lion's Mane, and Puffball can be cut into big chunks for big, hearty texture. Shiitake and Enoki would add an Asian twist.
Barley and gluten-free option: barley is a whole grain, and a member of the wheat family so it contains gluten. If this is a concern for you, you can a gluten-free version of this soup by substituting brown rice or a wild rice blend for the barley.
Yield: 16 cups of soup
Post written by FFC group fitness instructor Katie Simmons. Some photos provided by Katie Simmons.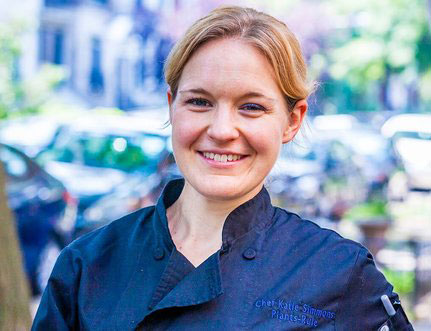 More about Katie: Katie is a group fitness instructor at FFC and is also a personal chef based in Chicago. She specializes in creating delicious, healthy recipes for those with special dietary concerns like gluten-free, oil-free, plant-based, and low-residue. You can see more at www.plants-rule.com. You can also see more recipes at www.facebook.com/plants-rule and follow her on Instagram at @chefkatiesimmons.

Nutrition Facts
Amount Per Serving
% Daily Value *
Total Fat 1 g 1 %
Saturated Fat 0 g 0 %
Monounsaturated Fat 0 g
Polyunsaturated Fat 0 g
Trans Fat 0 g
Cholesterol 0 mg 0 %
Sodium 267 mg 11 %
Potassium 283 mg 8 %
Total Carbohydrate 14 g 5 %
Dietary Fiber 3 g 11 %
Sugars 2 g
Protein 4 g 7 %
Vitamin A 31 %
Vitamin C 6 %
Calcium 3 %
Iron 7 %
* The Percent Daily Values are based on a 2,000 calorie diet, so your values may change depending on your calorie needs. The values here may not be 100% accurate because the recipes have not been professionally evaluated nor have they been evaluated by the U.S. FDA.