My name is Charise Horn. Fitness has always been a huge part of my life – especially in the last few years. In January 2013 I decided to change my lifestyle for the better. I was 250 pounds, depressed, my confidence was to the floor, I was trying to get my foot in the door with my culinary degree and things were just not working out. So, with the help of my brothers, I started my fitness journey. From January 2013 to May 2013 I was able to drop 25 pounds, but I needed to change up my fitness routine. That change was boxing.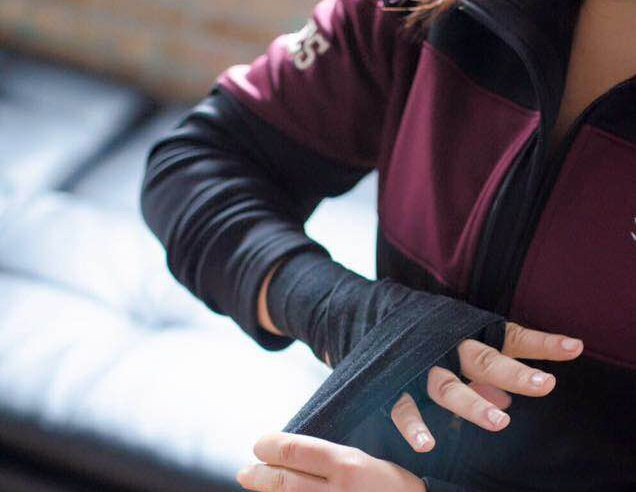 My cousin, who has been boxing for the past twenty years, offered me the chance work out as he was preparing for an upcoming fight. Come June 2013, I had officially started boxing. Throughout the summer, my cousin and I continued to box and work out together, and he brought me to his friend's gym called Body Shot Boxing Club.
While working out there, I continued to lose weight and also signed up for my first amateur boxing match – the finals of the 2014 Chicago Golden Gloves.
The match was to take place in front of 2,000 people. It takes a lot to get into that ring– let alone in front of that many people! I did not come out of the match victorious, but it was probably the best thing to happen to me. You have to be humble in your defeat as well as your victories.
After my fight, I continued to train and lose more weight. In February of 2015 I hit my goal of losing 100 lbs! The feeling of accomplishment was the best I have ever felt in my whole life; my confidence was the best it's ever been. The long days and nights of training, early mornings of running – nobody can take that feeling of accomplishment away from you.
Related: how FFC helped member Lauren find fitness & gain confidence.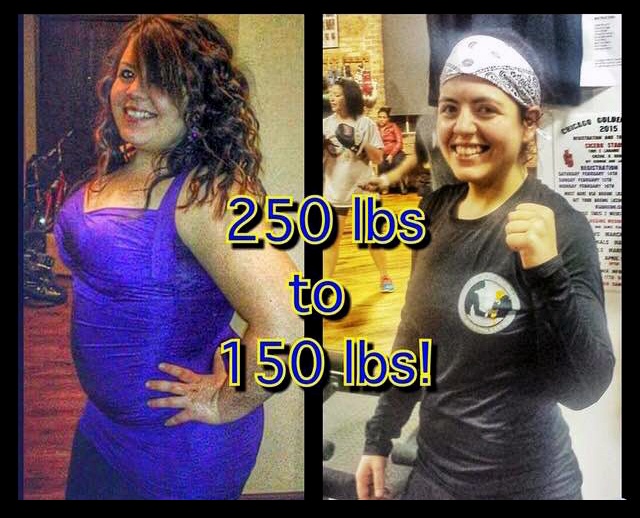 Before all of this, I didn't know where my life was going; I didn't exactly know what career path I wanted to follow. With the help of my family I decided to go back to school for Bachelor Degree in Business Management, and started working at FFC.
Throughout the last three years my life has taken a dramatic turn for the better – I want people to know how important learning from failure is; that no matter what, don't ever give up, no matter how many setbacks you encounter. Keep pushing forward because you never know where your life might take you!
Post written by FFC contributor Charise H.